The Empire Presents Trav Walls - Nightmare In LA
Submitted by mfizzel on Wed, 10/31/2012 - 7:14am.
West Coast | The Empire | Mixtape Torrents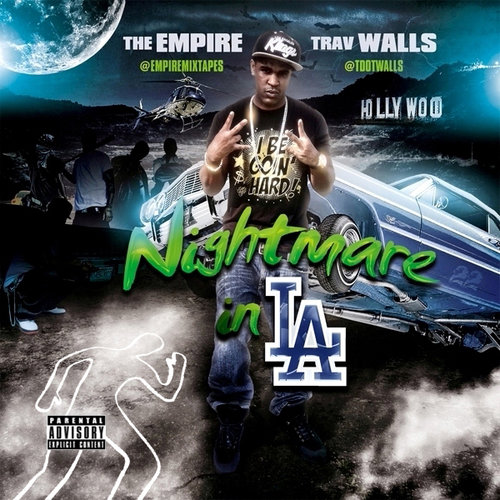 California-bred rapper Trav Walls follows up his critically acclaimed "Dreams" mixtape with "Nightmare In LA". Hosted by The Empire this project features production from the likes of D Rich, Lex Luger, Taye Legend, Track Bangas, Eight Hundred and more.
Follow @TdotWallS | Facebook.com/TdotWallS
1. La News Intro
2. 430 ( Prod By Lex Luger )
3. Abc ( Prod By Xclu )
4. All I Do Is Ball ( Prod By Purps )
5. La News Interlude
6. In My 6'4 ( Prod By Eight Hundred )
7. Get To It
8. No Fair ( Prod By D Rich )
9. Recognize
10. Trap Spot
11. La News Interlude 2
12. Dirty
13. In My Life ( Prod By Vybe )
14. That Fire
15. We Be Gettin Money ( Prod By Taye Legend )
16. La News Interlude 3
17. Codes ( Prod By Track Bangas )
18. Collect
How To DOWNLOAD