DNA
Submitted by mfizzel on Sun, 07/16/2006 - 1:12pm.
Dirty South | DNA | Mixtape Torrents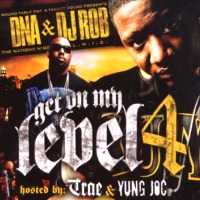 1. yung joc trae slab - a couple grand rmx 4:54
2. yung joc - intro 0:10
3. young jeezy slick pulla bloodraw bun b dj 3:20
khaled - gangsta shit
4. trae - intro 0:24
5. trae yung joc - in the hood 3:30
6. yung joc trae rick ross slim thug jody breeze - 4:44
its goin down extended rmx
7. ray cash pimp c project pat t.i. - bumpin my 3:26
music rmx
8. frayser boy rick ross young jeezy jay-z - 5:15
hustlin rmx 2
9. young jeezy slick pulla 2 eleven - lil buddy 2:12
10. lil scrappy lil jon - gangsta gangsta 3:44
11. lil wayne birdman - stuntin like my daddy 3:36
12. trae - interlude 0:26
13. trae juicy j dj paul paul wall - cadillac 3:44
14. three 6 mafia kanye west bow wow project pat - 3:59
side to side extended rmx
15. dj khaled trick daddy rick ross pitbull - born 3:37
n raised
16. stacks paul wall pitbull 8 ball mjg - im on 6:44
17. trae - interlude 0:11
18. graph duece - im a wildboy rmx 2:37
Submitted by mfizzel on Fri, 06/23/2006 - 12:33pm.
East Coast | DNA | Mixtape Torrents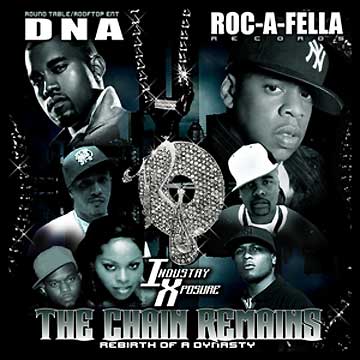 The Roc is definitely in the building. Back on this DNA mixtape,
the Dynasty is back in effect after a brief hiatus. After what
left some saying Hova led a coup over at the R.O.C., the Chain
Remains intact on this Roc-A-Fella-headlined joint.
For this special Industry Xposure mixtape, mixtape fans witness
the "Rebirth of a Dynasty" with a few new faces and a slew of
old ones over at Roc Familia headquarters, including their
newest signee, Foxy Brown.
This mixtape brings you through the R.O.C.'s All-Star lineup,
including a few unreleased tracks from the Boss. This mixtape
features 27 tracks and appearances from Freeway, Kanye West,
Peedi Peedi (aka. Peedi Crakk), Young Chris & Memphis Bleek.
Also featuring guest shots from Consequence, Ray Cash, Lil'
Wayne, Rick Ross, Project Pat, Pharrell & others.

1 - IX Intro: Memphis Bleek - The Diamond Is 4 Ever
2 - Memphis Bleek & Peedi Peedi - Ride Til It's Over