Mark Ronson
Submitted by mfizzel on Thu, 08/03/2006 - 9:32am.
East Coast | Mark Ronson | Mixtape Torrents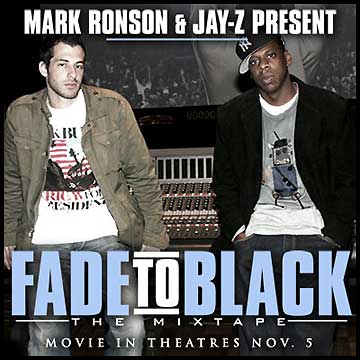 Mark Ronson ("DJ to the Stars") gives you the legendary Jay-Z on what
is said to be the only mixtape Hova has EVER hosted. This mixtape is the
official promo to Jigga's Fade To Black movie, which documents his final
NYC concert at MSG. Catch 5 LIVE tracks from that performance on this
mixtape, plus exclusive & unheard Jigga remixes, plus the Hova classics.

1 - Live From Madison Square Garden
2 - "The Abridged Life Story Of Sean Carter Thus Far" by Mark Ronson
3 - Can I Get Open
4 - In My Lifetown (remix)
5 - Dead Presidents II
6 - Cashmere Thoughts
7 - Can't Knock The Hustle
8 - BK's Finest
9 - Notorious B.I.G. Tribute
10 - Foundation
11 - Streets Is Watching
12 - A Million And One Questions (remix) [WORLD PREMIERE]
13 - Where Im From
14 - Marcy To Hollywood
15 - Hard Knock Life (LIVE From Madison Square Garden)
16 - Jigga What Jigga Who (LIVE From Madison Square Garden)
17 - Money Cash Hoes