MassFiveStar And Big Mike - I Am King Of Mass
Submitted by Beantown11 on Tue, 06/23/2009 - 4:55pm.
East Coast | Big Mike | Mixtape Torrents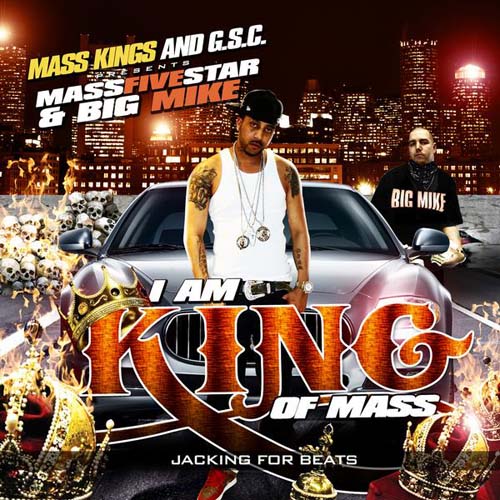 1. Intro
2. Mass That's Where I'm From
3. I'm a G (U Ain't A G)
4. Everyday I Gain A Hater
5. Check (Freestyle)
6. Big Gunnin
7. Diamond In The Dirt
8. Where My Grey Goose At
9. Huh (Freestyle)
10. Mont Mont Knot
11. Buckshots (Haz-Matz Feat MassFiveStar Produced By The Moorg)
12. Wake And Bake
13. I'm Coming (Freestyle)
14. East Side Story (Remix Feat Mad Relief)
15. Who U Wit (Freestyle)
16. FiveStar (Hustler's Anthem)
17. Brockton S.E.W.N.
18. BONUS TRACK No No No ... Max B Feat World Dinero and MassFiveStar Produced By H.K.
How To DOWNLOAD