Superstar Jay Presents Roccett - I Am Roccett
Submitted by mfizzel on Wed, 01/07/2009 - 7:35pm.
West Coast | Superstar Jay | Mixtape Torrents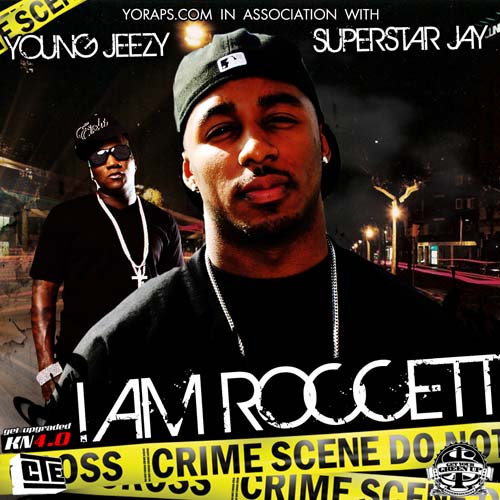 Westcoast rapper Roccett is more than ready to do big things in 2009. After a
very successful year in 2008, Roccett will continue to grind hard on his way to
the top. In 2008 the CTE member dropped his critically acclaimed street album
"Cooperate America", hosted by DJ Skee, DJ Warrior and Dow Jones, and gained
nationwide recognition and respect. The young and very talented rapper also made
a power move by officially joining the USDA crew alongside multi platinum artist
Young Jeezy, Slick Pulla and Blood Raw.
Roccett decided to start the new year with a big bang and is dropping his new
mixtape "I Am Roccett" with New York's finest Superstar Jay for free download.
"Roccett will be the next one from the West Coast. His witty flow makes him one
of the top five West Coast artists to blow up. With CTE in the back and Young
Jeezy, Roccett is going to become the next superstar," says Superstar Jay.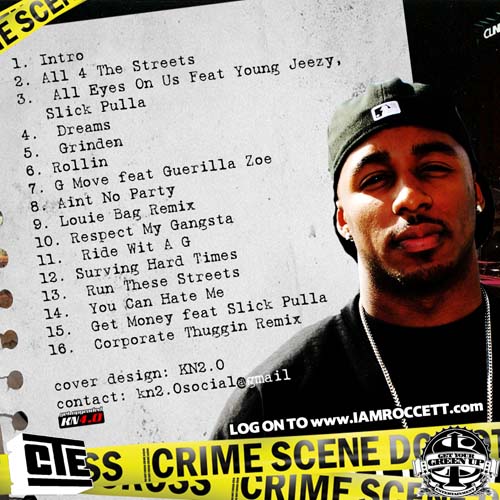 1. Intro
2. All 4 The Streets
3. All Eyes On Us ft. Young Jeezy & Slick Pulla
4. Dreams
5. Grinden
6. Rollin
7. G-Move ft. Gorilla Zoe
8. Ain't No Party
9. Louie Bag (Remix)
10. Respect My Gangsta
11. Ride Wit A G
12. Surviving hard Times
13. Run These Streets
14. You Can Hate Me
15. Get Money ft. Slick Pulla
16. Corporate Thuggin (Remix)
How To DOWNLOAD