Big Mike & Supa Mario - Sheek Louch: Still A Wolf
Submitted by mfizzel on Mon, 02/13/2006 - 7:18pm.
Mixtape Directory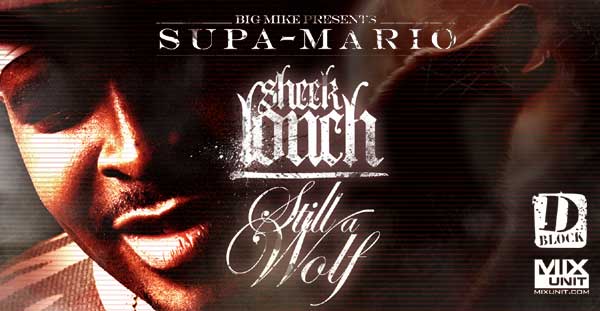 Sheek Louch dares you to walk with him and Big Mike on this brand new official D-Block mixtape Still A Wolf. An original member of the platinum rap trio The Lox, and currently one-fourth of the mighty D-Block, Sheek aka. "The Wolf" stays supplying the street with that raw Yonkers flow. Dropping this mixtape only a few months after the release of his Koch Records album After Taxes, the D-Block co-CEO wastes no time getting back on his grind and keeping his fans satisfied. This mixtape packs a new dose of exclusive tracks, freestyles & disses. With Tax Day around the corner, the Tax Collector's coming through talking shit and you can be sure he ain't crying wolf.
1. Sheek Louch - Intro
2. Sheek Louch - Gangsta Shit
3. Sheek Louch - Incognito
4. Sheek Louch - Cock Back
5. Sheek Louch - Murda Murda
6. Skit
7. Jadakiss & Styles P - Ms. Jackson (Dissin' 50 Cent)
8. Sheek Louch - Heard 'Em Say Freestyle
9. Sheek Louch feat. J-Hood & Styles P. - Everything Ya Got [from Clinton Sparks' Touch The Sky]
10. Sheek Louch - Fade Out
11. Sheek Louch - Reload
12. Sheek Louch - Devine
13. Skit
14. Sheek Louch - Get That Money
15. Sheek Louch - March Niggas
16. D-Block feat. Sheek Louch - D.B.L.O.C.K.
17. Sheek Louch - Conceited Freestyle
18. Sheek Louch - Watch Me
19. Sheek Louch - G's Up
20. Sheek's Album Intro
21. Outro
How To DOWNLOAD