September 7th & The Bloc Boyz - Reality Check (Hosted By DJ Ill Will)

Submitted by CUDJS on Sat, 04/26/2008 - 8:58am.
West Coast | September 7th | Mixtape Torrents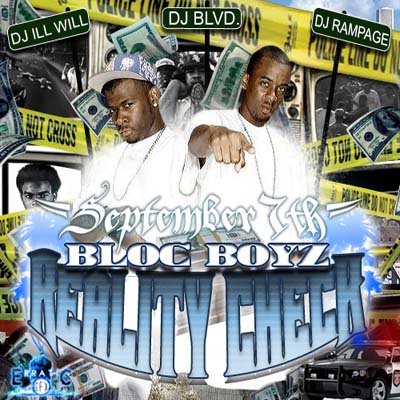 "Reality Check", hosted by DJ Ill Will and mixed by
September 7th, is full of non-stop heat from start to
finish. K-Boy & Ace bring their A-game on every track,
and with guest appearances and production from Glasses
Malone, Mykestro, Dae One, and Mike Ant rounding out
the disc, you're in for one hell of a ride.
01 - Ill Will Intro.mp3 733.07 kB
02 - The Facts Prod by Cory Foc Harris.mp3 5.88 MB
03 - We Got It Prod by Nomize.mp3 6.39 MB
04 - Let Them Haters Know feat Big Poca.mp3 6.92 MB
05 - Man Up Prod by Baby Boy.mp3 4.93 MB
06 - South Central.mp3 5.24 MB
07 - It Wasn't Me feat Mike Ant & Kes Prod by Dae One.mp3 6.23 MB
08 - Come in and Play feat King Pha.mp3 6.44 MB
09 - East 2 West.mp3 5.32 MB
10 - Talk that Talk feat Mykestro.mp3 7.26 MB
11- Makin Threats feat Glasses Malone.mp3 7.47 MB
12 - U Got Ass feat Mike Ant Prod by Midi Mafia.mp3 4.98 MB
13 - My Struggle Prod by GX.mp3 7.14 MB
14 - Ill Will Outro.mp3 736.38 kB
How To DOWNLOAD