September 7th & Bloc Rebel Media Present - ES Sports Vol 1

Submitted by CUDJS on Fri, 10/09/2009 - 7:18am.
West Coast | September 7th | Mixtape Torrents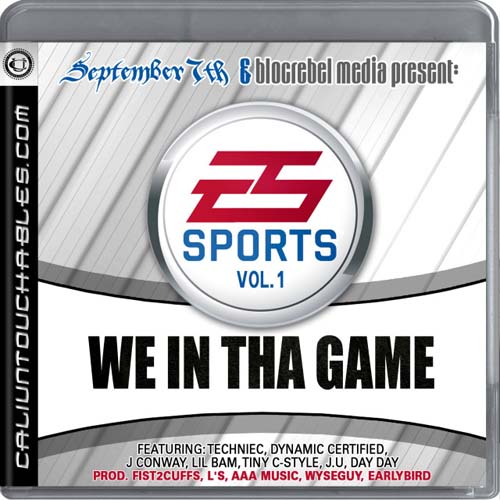 Techniec, Bloc Rebel Media Group & September 7th (Cali Untouchables) bring you some of the hottest & recent upcoming artists outta Long Beach California w/ more on the way... "ES Sports Vol.1" is a new series masterminded by none other than the bloc rebel himself, Techniec! This project is full of exclusives/features so take a listen and prepare for Vol.2 cause the beach has something to say... Long Beach that is...
1-Stuck In The Game - Techniec (prod. by Fist2cuffs)
2-By The Ton - Techniec feat. J Conway
3-See The Haters - Lil Bam
4-Nightmare - Tiny C-Style (prod. by L's)
5-Overfly - Techniec
6-So Real - Techniec (prod. by L's)
7-C.U.S. - Techniec feat. J.U (prod. by L's)
8-Cold As Ice-T - Techniec
9-Big Baller (Rebel RMX) - Techniec feat. J Conway
10-D.C. Rebel - Techniec
11-Big Pimpin 09' - Techniec feat. Day Day & Tiny C-Style (prod. by L's)
12-Still So Fresh - Techniec (prod. by AAA Music)
13-Bread Git - Techniec (prod. by Wyseguy)
14-Sumpn Else - Techniec feat. Dynamic Certified (prod. by Earlybird)
How To DOWNLOAD