DJ G. Spot - Cross Colors
Submitted by mfizzel on Thu, 01/04/2007 - 9:44am.
Classic / Old | DJ G-Spot | Mixtape Torrents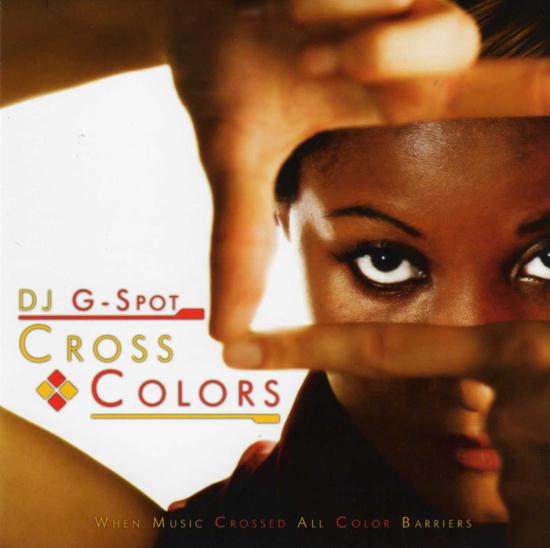 MIXTAPETORRENT.COM & MIXFIEND.COM EXCLUSIVE RELEASE

Taking you back to the 80s in fierce fashion, the Midwest mixtape
representative is taking it back to the old school cuz he's an old
foo who's so cool. The name's DJ G. Spot, and the mixtape's Cross
Colors.

1 - Art Of Noise – Beat Box
2 - Bananarama – Cruel Summer
3 - Billy Ocean – Caribbean Queen
4 - Cameo – Back & Forth
5 - Carl Carlton – Bad Mama Jama
6 - Cyndi Lauper – Girls Just Wanna Have Fun
7 - Eddie Grant – Electric Avenue
8 - Debarge – Rhythm Of The Night
9 - George Benson – Give Me The Night
10 - Jocelyn Brown – Somebody Else'S Guy
11 - INXS – I Need You Tonight
12 - Keith Sweat – I Want Her
13 - Level 42 – Something About You
14 - One Way – Cutie Pie
15 - Pet Shop Boys – West End Girls
16 - Sheila E – Love Bizarre
17 - Sister Sledge – We Are Family
18 - Patrice Rushen – Forget Me Nots
19 - Skyy – Call Me
20 - Slave – Just A Touch Of Love
21 - Invisible Man's Band – All Night Thang
22 - Thomas Dolby – Blinding Me With Science
23 - Wang Chung – Everybody Have Fun Tonight
24 - Julian Lennon – Much Too Late For Goodbyes
25 - Dead Or Alive – You Spin Me
26 - Duran Duran – Girls On Film
How To DOWNLOAD