DJ Get It Rite & Audiomuzic - I'm Nobody Man
Submitted by mfizzel on Tue, 02/08/2011 - 11:28am.
East Coast | Mixtape Torrents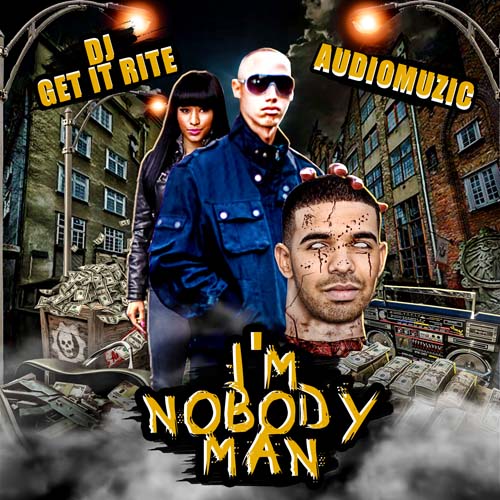 Brooklyn rapper Audiomuzic releases his new mixtape I'm Nobody Man hosted by DJ Get It Rite.
Follow Audiomuzic: @audiomuzic | Email | Audiomuzic.com
Known as the working mans rapper AUDIO MUZIC is a local
New York City m.c. Born in the Dominican Republic and raised in
Brooklyn, NY. AUDIO MUZIC brings a laid back street essence
style to his music. Growing up he would rap in street corners and
local parks which gave him a true understanding and respect for
hip hop. His inspiration comes from Rappers AZ and Tabi Bonney.
AUDIO adds: "AZ and Tabi these guys aren't in a major
label they do it by themselves and you can feel the life in their
music, because it truly comes from the soul." A strong belief in
having a good time on the mic than trying to be tougher than the
next artist, gives AUDIO a very down to earth persona.
01-Intro
02-Robbery
03-Da Revolution
04-Greatest
05-Just Rhyming
06-Good
07-Drake The Snake
08-Never Give U Up
09-Party
10-Nursery Rhyming
How To DOWNLOAD