DJ Kool Kid Presents Nuf Sed & D.I.V. - So O.D. The Overdose Vol 1
Submitted by mfizzel on Tue, 02/02/2010 - 10:52am.
East Coast | DJ Kool Kid | Mixtape Torrents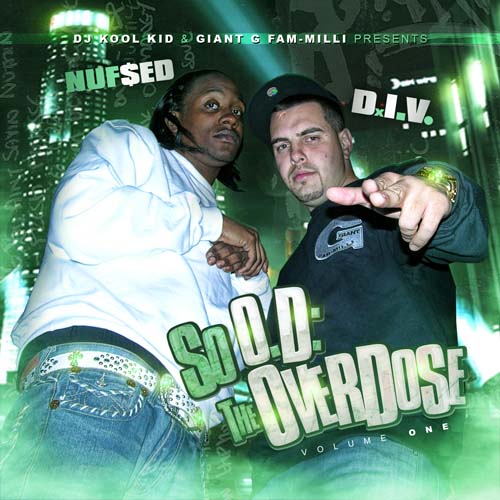 "Straight outta New York City comes a new Hip-Hop duo that are set to do massive
things! Artists Nuf Sed and D.I.V. are a combination of raw lyricism at its
best, with dope concepts, metaphors and connections. They have been working with
one another for over four years and have developed an unbelievable work ethic.
Their word play is witty, energetic, and clever, which magnifies the impact of
their music. The strength of their faction is derived from self sufficiency,
being that both parts were solo acts before they unified as SO O.D. This is
straight up quality Hip-Hop."
- Tricksta (Rago Magazine, Park Street PR, UK Runnings, Wolftown
Recordings)
1. O D - Mix Us 2Gether (Intro)
2. O D - U R About 2 Overdose
3. O D - Rock
4. O D - Hip Hop Addiction
5. O D - What She Says 2 Me
6. O D - X T C
7. O D - Thas Dope
8. O D - $ Is A Drug
9. O D - Money On My Mind
10. O D - Same Girl (Skit)
11. O D - Mary Jane
12. O D - Angel Dust
13. O D - Hooked On Shorty
14. O D - Codeine Leanin'end
15. O D - Ima Drug
16. O D - O D Is Me
How To DOWNLOAD