Inner Loops Records Presents "The Illmatic Remix Jawnt"

Submitted by TripBFB on Tue, 07/08/2008 - 3:54pm.
General | Mixtape Torrents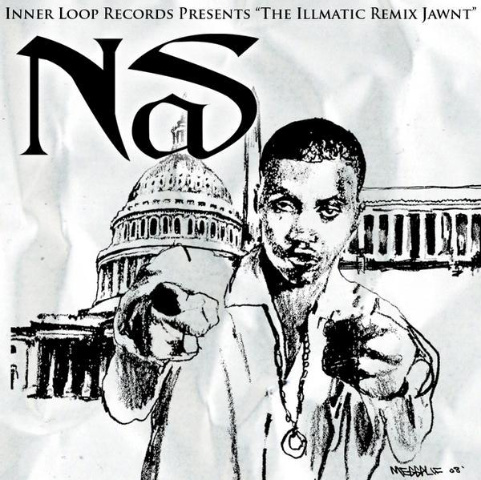 I came across this by accident. I'm friends on myspace with one of the artist featured on here. And he did an "It Ain't Hard 2 Tell" remix, by Nas. Then I found out there is a whole remix album. It's basically redone with fresh underground artists, crisp beats (with the original beats noticeable). But, it's not just the beats with extra 808's & cymbals. It feels like a whole new work of art. It can stand alone, in my opinion.
You may recognize some of these artists &/or producers (such as Oddissee, Kev Brown, Best Kept Secret), if you're into the underground music scene
If you know me (Trip aka A.D.), I know good music. I wouldn't suggest something wack. If you into some gritty, straight up Hip-Hop, are a fan of Nas, or just love quality works of music, cop this immediately!
[All tracks CBR 192kbps. No DJ. Mixtape/street album]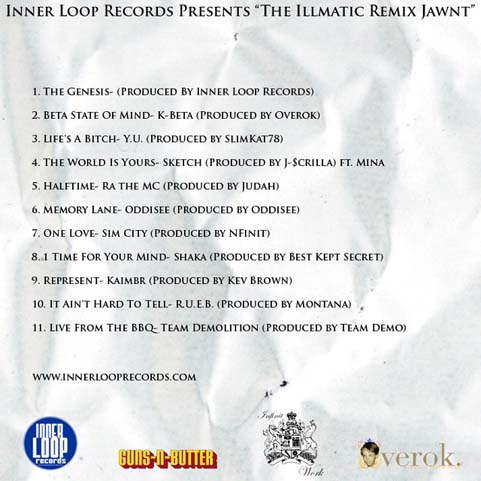 1. The Genesis (Scratches by Overok) 1.mp3 1.82 MB
2. K-Beta State Of Mind (Produced by Overok).mp3 7.00 MB
3. Lifes A Gift (Produced by SlimKat78).mp3 2.79 MB
4. The World Is Yours (Produced by J-$crilla).mp3 6.95 MB
5. Halftime Remix (Produced by Judah).mp3 4.63 MB
6. Memory Lane (Produced By Oddisee).mp3 6.00 MB
7. Too Love (Produced By Nfinit).mp3 6.87 MB
8. One Time (Produced by B.K.S.).mp3 4.77 MB
9. Represent (produced by Kev Brown).mp3 5.09 MB
10. It Aint Hard To Tell (Produced by Montana).mp3 5.00 MB
11. Live from the BBQ 2008 (Produced by Team Demo).mp3 7.05 MB
How To DOWNLOAD