DJ Papa Smurf
Submitted by hardb0dy on Wed, 02/06/2008 - 1:42pm.
Dirty South | DJ Papa Smurf | Mixtape Torrents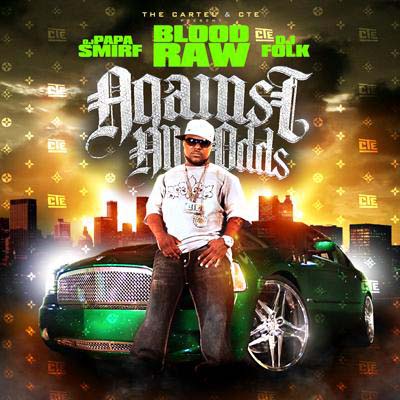 1. Intro
2. Feels Good (Prod. by Drummer Boy)
3. Louie (Interlude)
4. Louie feat. Young Jeezy (Prod. by Midnight Black)
5. I'm Real (B Raw)
6. Ain't Nothin' (Prod. by Tweentee)
7. On My Sh*t (Prod. by The Nazty One)
8. This Is The Shield feat. Shield Gang (Prod. by Knoxville)
9. Interlude
10. Stay True (Prod. by DJ Speedy)
Submitted by mfizzel on Wed, 06/14/2006 - 6:55pm.
Dirty South | DJ Papa Smurf | Mixtape Torrents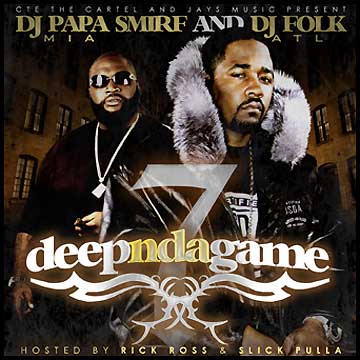 1 - DJ Papa Smirf, DJ Folk, The Runners, Slick Pulla, Rick Ross - Meet Your Connects Intro
2 - Rick Ross - Money On My Mind Freestyle
3 - USDA (Jeezy, Slick Pulla, 211, Bloodraw) - Lil' Buddy (USDA remix)
4 - Pimp C, Lil' Boosie - Where Them Dollars At
5 - New Boyz N Da Hood (Jody Breeze, Big Gee, Lil' Wayne) - Riding With Them Thangs
6 - Pharrell, T.I., Young Dro - Trap or Kill Yaself
7 - Slick Pulla - Them Birds Fly
8 - Bleu Davinci, Akon - I'm Real
9 - Governor, T.I. - That's Right
10 - Slick Pulla Freestyle
11 - Young Jeezy - Bloodraw - Baby I'm A Hustler
12 - Lil' Wayne - Hustlin' Freestyle
13 - Rick Ross, Young Jeezy, Jay-Z - Hustlin (remix)
14 - The Runners Present K.C. - Limelight
15 - Rick Ross - The Black Mob
16 - Slick Pulla Speaks/DJ Khaled, Young Jeezy, Bun B, Slick Pulla, Bloodraw - Gangsta Sh*t
17 - J-Kwon - Look At Me Shining (produced by The Runners)
18 - Yo Gotti - That's Wassup (Album In Stores)