DJ Warrior & Big Pooh - Rappers Delight
Submitted by hardb0dy on Thu, 09/11/2008 - 3:54pm.
Dirty South | DJ Warrior | Mixtape Torrents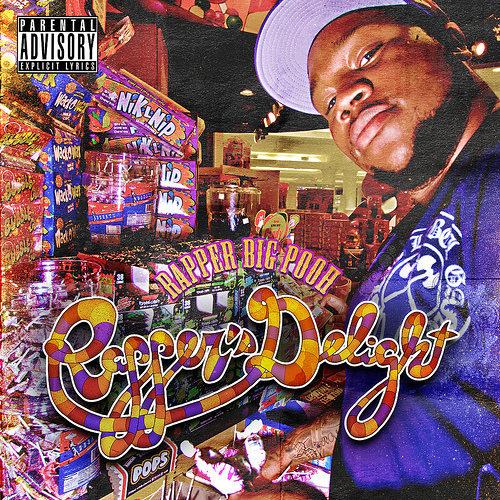 Big Pooh (Half of Little Brother from North Carolina) teams up with DJ Warrior to you his new mixtape--Rappers Delight. Features production from Khrysis, J Dilla, Illmind, Nottz and more. And guest appearances from Chaundon, Joe Scudda, Talib Kweli, Naledge, Bishop Lamont and others!
1. (00:00:51) Big Pooh - Intro ( prod. By Tha Warriorz )
2. (00:03:11) Big Pooh - Rapper's Delight feat. Chaundon ( prod. By Nottz )
3. (00:04:14) Big Pooh - Roll Call
4. (00:04:35) Big Pooh - Plastic Cups feat. Chaundon & Joe Scudda
5. (00:03:52) Big Pooh - Reality Check
feat. Big Dho, Mykestro & D. Black ( Prod. by Khrysis )
6. (00:03:35) Big Pooh - Respect It
feat. Illa J & Bishop Lamont (Produced by J Dilla)
7. (00:03:23) Big Pooh - Nobody Like Me
feat. Roscoe Umali & Styliztic Jones ( Prod. By Focus )
8. (00:02:06) Big Pooh - Dusty featuring O-Dash (Produced by Nick Speed)
9. (00:01:37) Big Pooh - Dumb it Down
10. (00:03:37) Big Pooh - Money featuring Frank Nitti and O Dash
11. (00:03:59) Big Pooh - Crazy
12. (00:02:28) Big Pooh - With You (Produced by 9th Wonder)
13. (00:02:46) Big Pooh - Geez Like Deez featuring Quan (Produced by Illmind)
14. (00:03:47) Big Pooh - Regular Nigga feat. Ab Soul
15. (00:04:14) Big Pooh - Text me (All star Remix )
feat. Talib Kweli & Parker brotharz & Naledge (Prod. By Tha Biznes )
16. (00:03:46) Big Pooh - Rapernessmo
How To DOWNLOAD