Dub MD x Judah Present - The Amber Rose Instrumentals
Submitted by mfizzel on Mon, 01/25/2010 - 5:52pm.
Instrumentals | Mixtape Torrents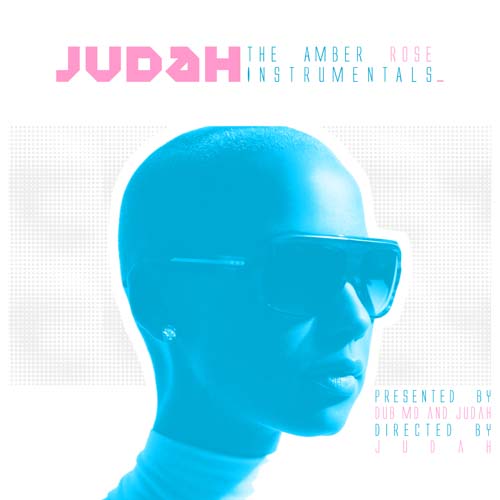 There's no telling what can happen when you put a woman and a beat together.
Leave that to interpretation...no...better yet, leave it to JUDAH.
The capital mind of DC's forward-thinking producer joins with the UK's Dub MD to
deliver intense tracks of indulgence, "The Amber Rose Instrumentals" The no-
Hennessy necessary compilation was inspired by the sultry yet fashion-focused
Amber Rose, who is known for her relationship with hip-hop star Kanye West and a
body that has the ability to hypnotize minds like the loop of an 808.
JUDAH, whose highly-demanded presence has lined the tracks of noted names like
Wale and Tabi Bonney, took a different approach with the rhythms for the Amber
Rose trunk of treasure, making this dedication to women a little more raw than
the average stroke of the beat.
Musicians and artists, waste no time in getting your hands on a true body of
work that mixes Judah's stamp of "strange" audible's with the near perfect
visual of one of the hottest models in the game. Really, who would pass on the
chance of making a hit with Amber Rose? Interested in an interview? Contact:
beatyourstrangebrain@gmail.com for inquiries.
01.) The Call From Amber (feat. Amber Rose) (Produced By Judah)
02.) Rose' For Amber (Produced By Judah)
03.) Can't We Do It Over (Produced By Judah)
04.) Love Therapy (Produced By Judah)
05.) My Damn Imagination... (Produced By Judah)
06.) When Love Leaves (Produced By Judah)
07.) I Don't Care If You Was A Skripper (Produced By Judah)
08.) The Thank You (feat. Amber Rose) (Produced By Judah)
09.) Slowly, Surely (Produced By Judah)
10.) Unconditional Love (Produced By Judah)
11.) Dig This You Broad!!! (Produced By The Judah)
12.) Revenge Is Sooo Sweet (Produced By Judah)
13.) The Imaginary Split (feat. Amber Rose) (Produced By Judah)
How To DOWNLOAD