Juice - AM2: The Progression
Submitted by mfizzel on Wed, 03/09/2011 - 9:01am.
General | DJ Ill Will | Mixtape Torrents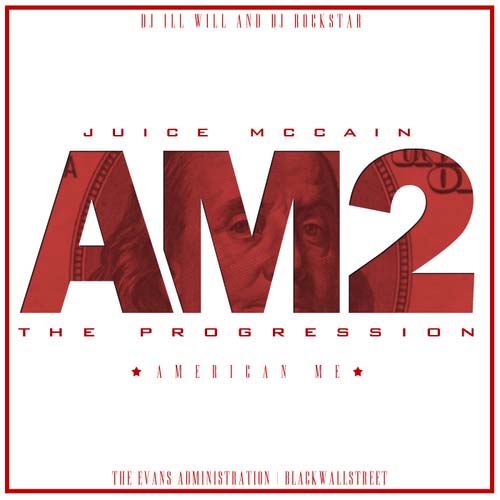 Black Wallstreet & The Evans Administration present the new Mixtape from Phoenix, AZ rapper Juice, hosted by DJ ill Will & DJ Rockstar. Includes features from Torch, K-Young, Killa Kyleon, Menace & MORE!
01 - My Open Letter
02 - Born 2 Die Feat Mysonne
03 - Dats A Bad Muthafucka Feat Torch Ccc
04 - Bustin It Down
05 - Man In The Mirror Feat K-Young
06 - Merlot Feat Rain
07 - Rain On Me
08 - On My Way To The Money Feat Judge
09 - Thank A Hater
10 - Live At 5 Feat Killa Kyleon
11 - Life Is Gold Feat Ryan K
12 - 100 Feat Ice Burgandy Menace
13 - Do Right By Me Feat Hannibel Leq Prod By Drumma B
How To DOWNLOAD