Mr. Crack Presents Drake Vs Lil Wayne - The Battle For Young Money 4
Submitted by mfizzel on Wed, 06/08/2016 - 4:55pm.
General | Mixtape Torrents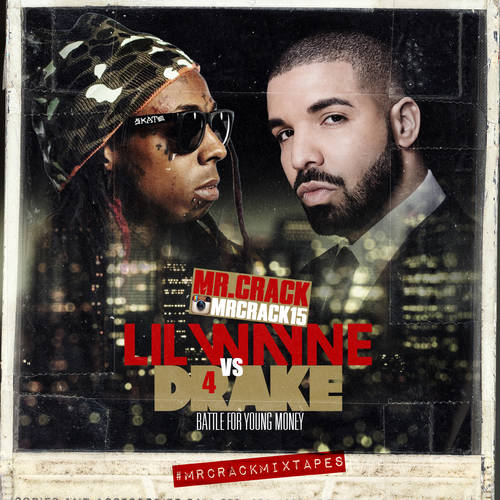 Drake
01. Lil' Wayne Diss Birdman & Cash Money
02. Mr. Crack Instagram Shout Outs
03. 4pm In Calabasas
04. For Free Feat DJ Khaled
05. Back On Road Feat Gucci Mane
06. One Dance Rmx Feat Justin Bieber
07. Things I Forgot To Do Feat Babeo Baggins
08. Hype Rmx Feat Lil' Wayne
Lil' Wayne
09. Do It Again
10. RappaPomPom Feat Junior Reid
11. Cut It Rmx Feat O.T Genasis & T.I
12. Moolah Rmx Feat Young Greatness & Yo Gotti
13. Heaven Feat Raw Dizzy
14. Spend It Rmx Feat Dae Dae & 2 Chainz
15. Pillowtalk Rmx Feat Zayn & Tory Lanez
16. Barely Sober Feat Belly
17. MFN Rmx Feat 2 Chainz
18. Mr. Crack Mixtape Blog "Did Lloyd Banks Fall Off"
How To DOWNLOAD