Q-Tip & DJ Dub - Ill Vibe
Submitted by mfizzel on Fri, 09/19/2008 - 1:39pm.
East Coast | Mixtape Torrents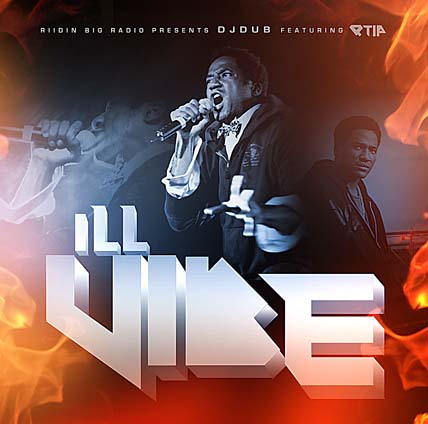 Q-Tip, frontman for A Tribe Called Quest, linked up with DJ Dub to present a
cross-section of his illustrious career. The music experience goes through
highlights of Q-TipÆs catalog as an influential artist and producer. This soon-
to-be classic features new, classic and unreleased from the Abstract Poetic, Q-
Tip. Artists like Busta Rhymes, Andre 3000, Kanye West, DÆAngelo and more all
make appearances on this momentous mixtape.
1. Intro - DJ Dub
2. Verses From the Abstract - A Tribe Called Quest
3. Midnight - A Tribe Called Quest
4. Midnight 08 Smirnoff Signature mix - Q-Tip
5. Wild Hot - Q-Tip / Busta Rhymes
6. Oh My God - A Tribe Called Quest
7. Got Til Its Gone - Janet Jackson / Q-Tip / Joni Mitchell
8. Footprints - A Tribe Called Quest
9. The Promo - Jungle Bros / Q-Tip
10. Buddy Remix - A Tribe Called Quest / Jungle Bros / De La Soul
11. Check The Rhime - A Tribe Called Quest
12. Groove Is In The Heart - Dee-Lite / Q-Tip
13. Sh. Fe. Mcs - A Tribe Called Quest / De La Soul
14. Excursions - A Tribe Called Quest
15. Drink Away The Pain - Mobb Deep (Prod by Q-Tip)
16. Get Down Q-Tip Remix - Q-Tip / Craig Mack
17. Dont Curse - Heavy D / Kool G Rap / Grand Puba / CL Smooth / Big Daddy Kane
/ Pete Rock / Q-Tip
18. Make It Better - Kanye West / Talib Kweli / Q-Tip
19. A Rolling Skating Jam Named Saturdays - Q-Tip / De La Soul
20. Heels - Q-Tip
21. Abstractionisms - Q-Tip
22. I Believe - Q-Tip / DÆAngelo
23. Vivrant Thing - Q-Tip
24. Can I Kick It (Spirit Mix) - A Tribe Called Quest
25. Lyrics To Go (Tumblin Dice Remix) - A Tribe Called Quest
26. Get It Together Remix - Beastie Boys / Q-Tip
27. Sucka Nigga - A Tribe Called Quest
28. Get A Hold - A Tribe Called Quest
29. Lets Ride - Q-Tip
30. One Love - Nas (Prod by Q-Tip)
31. Give Up The Goods - Mobb Deep (Prod By Q-Tip)
32. The World Is Yours Remix - Nas (Prod by Q-Tip)
33. In The Sun - Large Professor / Q-Tip
34. Bonita Applebum (Hootie Mix) - A Tribe Called Quest
35. Glamour & Glitz - A Tribe Called Quest
36. Feva - Q-Tip
37. Practice Session - The Ummah
38. Thats Sexy - Q-Tip / Andre 3000
39. What The Fuss (Hard Remix) - Stevie Wonder / Q-Tip
40. Ill Vibe - Busta Rhymes / Q-Tip
41. Gettin Up - Q-Tip
How To DOWNLOAD