Ray J - UnderRAYted (Hosted By DJ Ill Will & Dre Sinatra)
Submitted by mfizzel on Mon, 11/29/2010 - 8:10am.
R&B | DJ Ill Will | Mixtape Torrents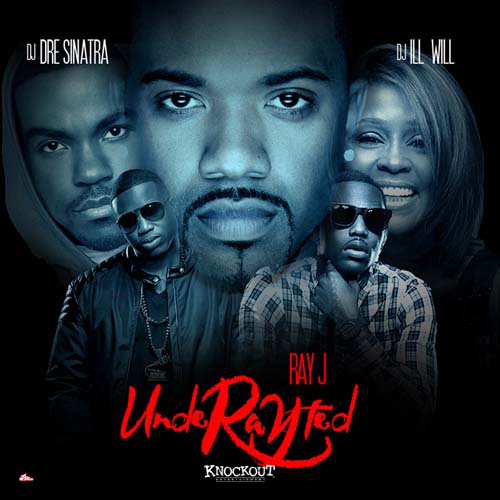 Knockout Entertainment presents the Official new Ray J Mixtape "UnderRAYted" hosted by Dre Sinatra & DJ ill Will. Includes classic Ray J records, new remixes and recently released features from Ray J.
01. Underayted (Intro)
02. Celebration Feat Ludacris
03. Makin Love To The Money (Interlude)
04. Remember When Feat Gucci Mane
05. Jumpoff
06. 143 (Ko Remix) Feat Truth & Shorty Mack
07. Quit Actin Feat R. Kelly & Shorty Mack
08. Last Wish (Interlude)
09. Last Wish
10. Work It Out Feat Soulja Boy
11. Boyfriend
12. Call The Police Feat Twista
13. Hood Girl Feat Moonie (L.E.P.)
14. All I Feel (Alt Version)
15. Tie Me Down (Ko Remix) Feat Truth & Shorty Mack
16. What I Need
17. It's Up To You
18. One Wish (Remix) Feat Fabolous & Dj Clue
19. Damn (Remix) Feat 40 Glocc, Twista & Yo Gotti
20. Melody
21. It'll Be Ok Feat Whitney Houston
How To DOWNLOAD