Shocka - The Raw Tape
Submitted by mfizzel on Thu, 04/14/2011 - 2:29pm.
General | Mixtape Torrents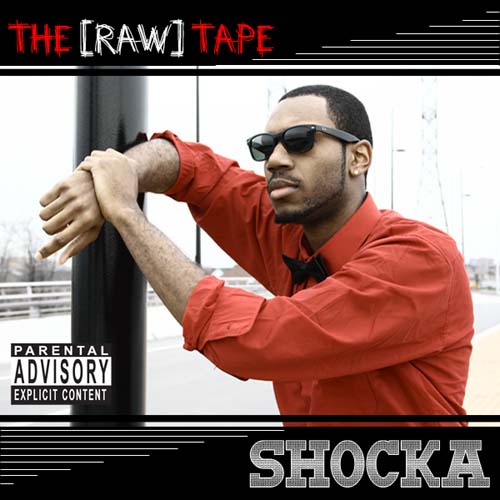 Follow @ShockaMuzik! | YouTube | MySpace | Facebook Fan Page: Shockamuzik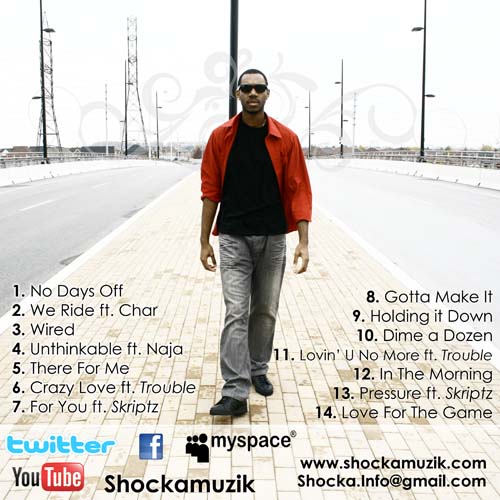 Sheldon Shocka Thompson is a rare find in today's music industry. An MC who has dedicated much time and effort into his work to provide substance, feeling, and meaning through his music.
Born October 9th 1989 in the heart of Toronto, Sheldon Shocka Thompson began rapping at the young age of 15. Having an ear for music and endless amount of creativity is what makes him an aspiring music artist. He is a determined young man who exceeds his own expectations allowing himself to go above and beyond and never settle for less. His modesty and crazy sense of humour make people very fond of him which makes him easy to work with in the industry. His lyrical content inspires his listeners while giving them something to relate to. He looks up to many artists who have influenced him in being the artist he is today. For instance: Kanye West, R Kelly, The Dream, Jadakiss, Joe Budden, Fabolous, Jay-Z and Biggie are just the name of a few. Other influences in his life include his grandmother, family and friends. The most support comes from the people who are the closet to him, they keep him going. When he is in the mood to write music everything else comes last, nothing else matters. The thing that inspires him the most about all of this is the feeling he gets when he writes music, it's like an endless journey only to be rewarded in the end. Satisfying his listeners is what he's here to do. To make it in the music industry and get the recognition he deserves would mean all his hard work and determination have paid off. One day his goal is to be mentioned among the greats.
1) No Days Off
2) We Ride Feat. Char [Prod By. Scena]
3) Wired (Night Life) [Prod By. Scena]
4) Unthinkable Feat. Naja
5) There For Me [Prod By. Johnny Juliano]
6) Crazy Love Feat. Trouble
7) For You Feat. Skriptz
8) Gotta Make It [Prod By. Johnny Juliano]
9) Holdin' It Down
10) Dime A Dozen
11) Lovin You No More Feat. Trouble
12) In The Morning
13) Pressure Feat. Skriptz
14) Love For The Game [Prod By. Johnny Juliano]
How To DOWNLOAD