AyyDee - Home Recordings EP Volume One

Submitted by TripBFB on Thu, 10/23/2008 - 2:49pm.
General | Mixtape Torrents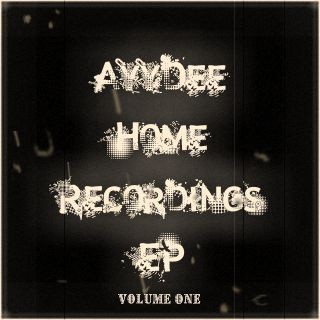 Previously: AyyDee - I Wish I Was A Baller Demo
1. The Sun (Awake) [Prod. Hi-Tek]
2. Through It All [Prod. Just Blaze]
3. Reminisce [Prod. Kan Kick]
4. Not Shit [Prod. AyyDee]
5. Accordian Flow Part II [Prod. Madlib]
The title should be self-explanatory...
Made at....my home...no studio, not studio equipment. I've had zero studio time in my life
A headset, a PC, a room, and my voice.
I made this all today (Thursday, October 23, 2008) I mixed it myself, recorded it myself.
One beat is an original production (#4 - Not Shit)
I do this for fun, maybe one day I will be fortunate enough to get some kind of deal...
Enjoy!
www.myspace.com/ayydeeakatrip
or
www.myspace.com/334tilthedeathofme
How To DOWNLOAD