DJ Problem - Best Of The West Vol. 7

Submitted by HurricaneBWS on Sun, 09/09/2007 - 6:59pm.
West Coast | Mixtape Torrents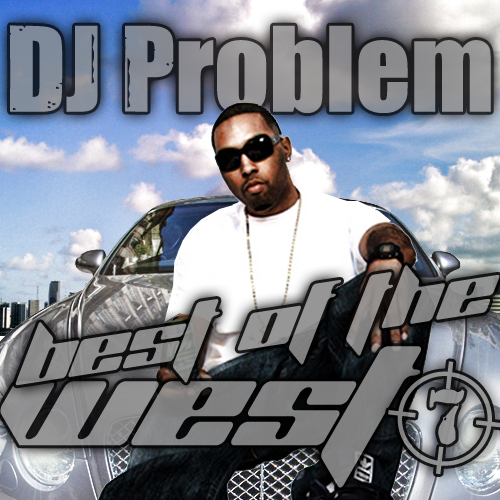 Its still me doin the tapes, I just had to take a name so I could branch out into other series and people would know its me. From now on, the tapes released under the name DJ Problem are from me. Now that I clarified that, enjoy! Next tape will be hosted by the homie DJ Highrolla. Shout out to DJ Highrolla, shoot2kill, t0mmyb0y1983, rafmaister, highguy aka Wit-E Beats and everyone who supports my series.
01 - The Game, WC, & Omar Cruz - Powerhouse
02 - Crooked I - My Bitch Freestyle
03 - Tha Crow - Reppin' CA
04 - Strong Arm Steady - You Ain't Me (Ft. Chamillionaire & Ras Kass)
05 - Mykestro - California Love
06 - WC - Addicted To It (Ft. Ice Cube)
07 - Convinced - High Ambitions
08 - Clyde Carson - Doin' That (Ft. Sean Kingston)
09 - Celly Cel - What Can I Do (Ft. Keak Da Sneak & D Enemy)
10 - Crooked I - Uh Oh Freestyle
11 - Big Rich - Doe Boy Fresh (Ft. Balance & Clyde Carson)
12 - Eastwood - Freeze
13 - Tek Nizzle - Take A Ride (Ft. Jayo Felony & 40 Glocc)
14 - Lieutenant - Rock Music
15 - Crooked I - International Players Anthem Freestyle
16 - Young Dumm - West Coast
17 - Eastwood - Whips (Ft. Jazze Pha)
18 - Killah Priest - Gun 4 Gun (Remix) (Ft. Nas & Kurupt)
19 - Jag - Check Out My Swag
20 - Crooked I - Died In Your Arms Freestyle
21 - DJ Muggs & Sick Jacken - Mask And The Assassin
22 - Dubb - Freestyle (Exclusive)
How To DOWNLOAD