Big Mike - Grafh: Bring That Money Back
Submitted by mfizzel on Fri, 02/17/2006 - 11:21am.
Mixtape Directory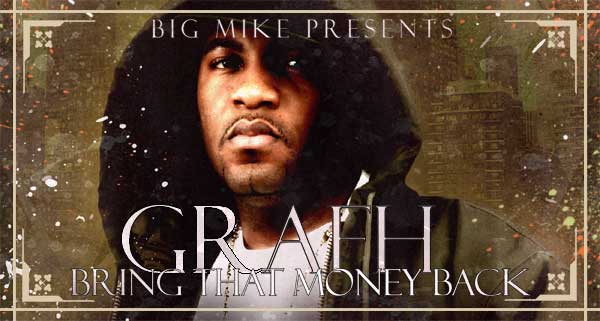 Grafh is flipping mixtapes like packs on the block, bringing back that Black Hand heat for the second time in the past few months with this major & exclusive mixtape. Following up his hood-certified Classic, the one-man army gives you his second major album preview with this official mixtape Bring That Money Back. Teaming up with The Kid Big Mike to get some major mixtape burn, this Def Jam/Black Hand monster comes relentless on the track, killing this mixtape with more than 15 exclusive freestyles and tracks. A mixtape veteran and Jamaica, Queens native, Grafh prepares you for his major label debut with yet another classic joint for the true mixtape heads. You can even look out for tracks with Saigon & Bun B.

1. Intro
2. Bring That Money Back
3. Tryna Rep
4. Kryp
5. Turn It Up
6. Rent Money
7. I Don't Wanna
8. Pump Pump
9. Whatcha Kno' Bout It
10. Make It Hot
11. I Ain't Playin (remix) feat. Bun B.
12. Freestyle
13. I Ain't No Joke feat. Saigon
14. What Could You Do For Me
15. Burn Out
16. Click Clack
17. Grafh feat. Josh Exantus
18. Bum Squad Freestyle
How To DOWNLOAD