Big Sean - Finally Originals
Submitted by mfizzel on Wed, 10/26/2011 - 9:19am.
General | Mixtape Torrents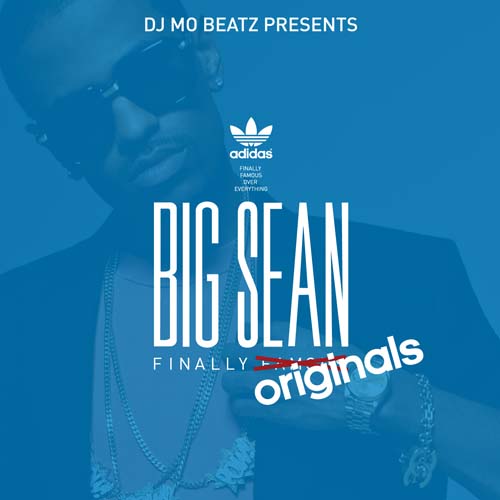 DJ Mo Beatz in association with Adidas present Big Sean's Finally Originals. Finally Originals is an exclusive remix of Big Sean's album Finally Famous. It features original production by Xaphoon Jones, Cardo, Drumma Boy, Bei Maejor, The Olympicks, KeY Wane, Filthy Rockell, DJ Bonics, DJ Ac Slater.
01 Big Sean - Intro [Prod. By Key Wane]
02 Big Sean - I Do It [Prod. By Key Wane]
03 Big Sean - My Last [Prod. By Dj Ac Slater]
04 Big Sean - Wait For Me [Prod. By Filthy Rockwell]
05 Big Sean - Marvin Gaye & Chardonnay [Prod. By Xaphoon Jones]
06 Big Sean - Dance (Ass) [Prod. By Key Wane]
07 Big Sean - Donald Trump [Prod. By The Olympicks]
08 Big Sean - Memories Part 2 [Prod. By Drumma Boy]
09 Big Sean - High [Prod. By Dj Bonics]
10 Big Sean - So Much More [Prod. By Cardo]
11 Big Sean - My House [Prod. By The Olympicks]
12 Big Sean - 100 Keys [Prod. By Bei Maejor]
How To DOWNLOAD