Bizkit , Brian Allonce & NY C.E.O. - I'll Produce Your Demo (Crack Juice Instrumentals)
Submitted by mfizzel on Wed, 10/01/2008 - 1:19pm.
Instrumentals | Mixtape Torrents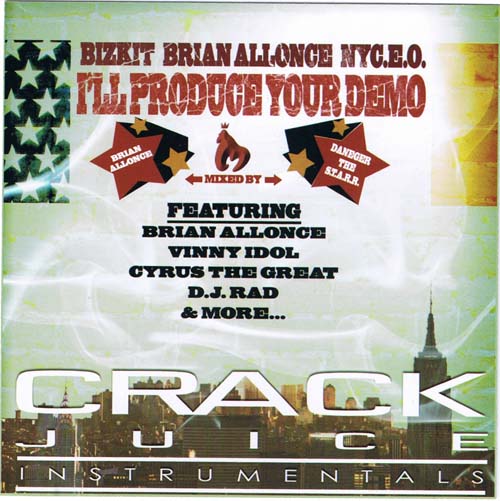 This tape contains exclusive hiphop instrumentals from known and upcoming
producers such as Vinnie Idol (Styles P, Jadakiss, AZ), Brian Allonce (Bizkit,
Topadalyne, Mr.Cheeks), Cyrus the Great (Skyzoo), & many more.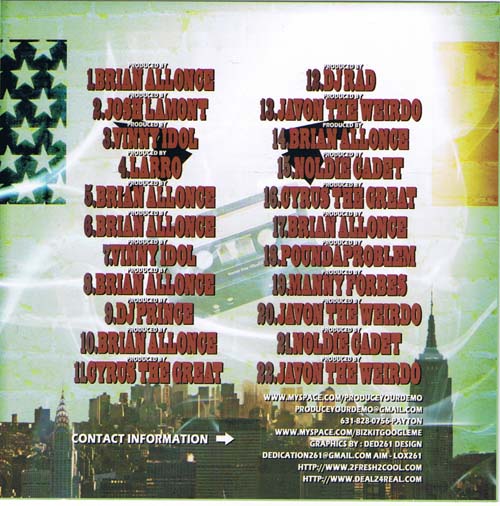 1 Prod by Brian Allonce
2 Prod by Josh Lamont
3 Prod by Vinny Idol
4 Prod by Larro
5 Prod by Brian Allonce
6 Prod by Brian Allonce
7 Prod by Vinny Idol
8 Prod by Brian Allonce
9 Prod by Dj Prince
10 Prod by Brian Allonce
11 Prod by Cyrus The great
12 Prod by DJ Rad
13 Prod by Javon The Weirdo
14 Prod by Brian Allonce
15 Prod by Noldie Cadet
16 Prod by Cyrus The great
17 Prod by Brian Allonce
18 Produced by Pounda Problem
19 Prod by Manny Forbes
20 Prod by Javon The Weirdo
21 Prod by Noldie Cadet
22 Prod by Javon The Weirdo
How To DOWNLOAD