Dave Mays Files Multi-Million Dollar Lawsuit Against Black Enterprise, Seeks New Injunction
Submitted by mfizzel on Wed, 02/15/2006 - 9:18am.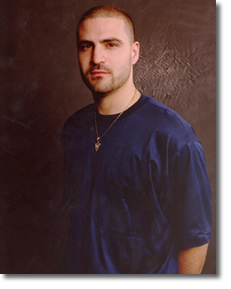 The Source Magazine has announced the filing of a multimillion dollar lawsuit against the Black Enterprise Greenwich Street private equity fund, claiming members plotted to steal the magazine and illegally fired Source founder Dave Mays as CEO.
Mays has retained the law firm of Cole, Schotz, Meisel, Forman & Leonard P.A., to help him regain control of the magazine he founded in 1988 out of his Harvard University dorm room.
"Since I started this magazine 18 years ago, I have always placed the best interests of my readers first, and I built a vibrant business by earning the trust and loyalty of millions of Hip-Hop fans across the world," Mays said in a statement. "I did this by always making sure that The Source's editorial voice was unbiased and independent of commercial influences, standing strong in the face of Hip-Hop's detractors and never bowing down to corporate or advertiser pressures.
"It is truly sad to see that my 'partners' at Black Enterprise appear to have gone behind my back and chosen to blatantly undermine the editorial integrity of the Hip-Hop community's only independently-owned media voice, selling our readership out to corrupt big-corporate interests for their own selfish financial gain."
Mays' lawsuit alleges intentional, malicious and bad faith conduct in an attempt to wrestle control of the magazine, which had defaulted on $18 million dollars in loans from backer Textron Financial Corp.
Mays and the magazine's co-founder, Ray "Benzino" Scott, allege that they still retain 82% shareholders in the company, while The Black Enterprise Greenwich Street Fund acquired the other 18% for $12 million in April of 2002.
"Their scheme to steal our magazine is probably fueled by their desire to add it to their own struggling publishing operation [Black Enterprise magazine, which] I believe has not been nearly as profitable for them in recent years as it once was," Benzino said in a statement.
The two parties will face each other in front of Honorable Justice Richard Lowe in New York State Supreme Court on Feb. 21.
In January, Mays and Scott were terminated from their positions as CEO's. A new board of directors designated former Source COO Jeremy Miller to serve as the new CEO. Miller vowed to turn the magazine around.
Mays is seeking an immediate injunction that will reinstate him as CEO of the company, removing Miller from the position.
Source: www.AllHipHop.com
How To DOWNLOAD