Dirty Harry - In The Line Of Fire (Collectors Edition)
Submitted by mfizzel on Thu, 08/03/2006 - 7:56pm.
Classic / Old | Dirty Harry | Mixtape Torrents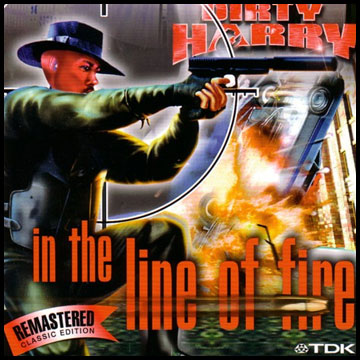 This 1999 release is another re-mastered mixtape for your Dirty Harry
Collection, with the crazy creativity & turntable skillz that defines a Harry mix.
This joint composed completely of exclusive blends from Nas, Biggie & Pac,
DMX, Mobb Deep, P. Diddy, Brandy, Redman, Ja Rule, Jay-Z, ,
Monica, Ghostface & Raekwon, Faith Evans and many more.
1 - In The Line of Fire Intro
2 - Nas feat. P. Diddy - You Can Hate Me Now
3 - Monica - Angel of Mine b/w Jay-Z beats (DH blend)
4 - Rap Figures - "Throw Ya Gunz" (DH blend)
5 - Total feat. Notorious B.I.G. & Tupac - Sitting At Home (DH blend)
6 - Foxy Brown feat. Jay-Z - Hot Spot (DH blend)
7 - Pat Benetar - Love Is A Battlefield (DH blend)
8 - Nas feat. DMX - Life Is What You Make Of It (DH blend)
9 - TLC - Scrub b/w Dr. Dre's "Nuthin But A G-Thing" (DH blend)
10 - Rap Figures II - RAPID FIRE mix (DH blend)
11 - Eric Benet feat. Faith - Georgy Porgy b/w EPMD (DH blend)
12 - Mobb Deep - Quiet Storm (DH blend)
13 - Ja Rule - Holla Holla (remix verse)
14 - Nas feat. Nature - Murder Was The Case (DH blend)
15 - Brandy - Tomorrow b/w Flipmode - "Tear the Roof Off" (DH blend)
16 - Sauce Money feat. P. Diddy - Can You See What I See
17 - Ghostface - Mix "Things Done Changed" instrumental (DH blend)
18 - - Woman Fed Up b/w Just Ice's "Licking Lyrics" (DH blend)
19 - Female Rap Figures - In The Line of Fire III
20 - Bionic Skit - DHNY Prelude
21 - DMX feat. Drag-On - No Love For Me (Tupac mix) (DH blend)
22 - Faith feat. Raekwon - All Night b/w Main Source's "Looking Out The Front Door" (DH blend)
23 - Sade - Sweetest Taboo b/w Jay-Z's "Money Cash Hoes" (DH blend)
24 - Nas - Blaze A 50
25 - Redman - Let The Monkeys Out b/w S.O.S. Band's "Just Be Good To Me" (DH blend)
26 - AZ feat. Kool G Rap & Papoose - Thug Connection
27 - Kelly Price - I've Got A Secret b/w Brand Nubian's "All For One" (DH blend)
28 - DMX & Drag-On - Lobster & Scrimp (DH blend)
29 - Brian McKnight - Hold Me b/w "Can I Live" (DH blend)
30 - Bonus Mix
How To DOWNLOAD