DJ 5150 & Chick Da Flyest - 4rm Tha Streetz 2 Da Majorz
Submitted by mfizzel on Wed, 01/20/2010 - 11:37am.
General | Mixtape Torrents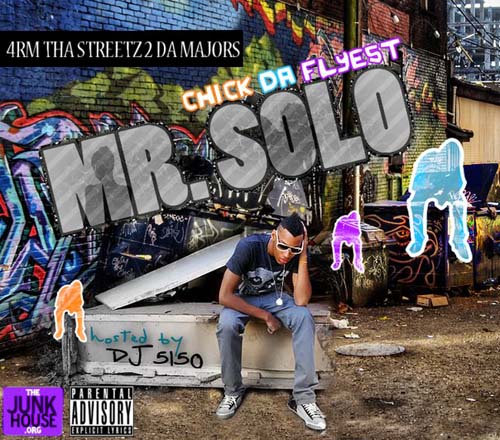 DJ 5150 teams up with one of the hottest artist coming out of Cleaveland OH.
Anyone in Cleveland can tell you that Chick is one of the Flyest doing it right
now, check out this mixtape to see what the streets are buzzin about!
1. History In Da Making
2. Crazy Feat. Streetz
3. Hey!
4. Phone Sexx Feat. Deno
5. My 808
6. Jamaica
7. Body Song Feat. Preme
8. Can't Miss Us
9. MR.SOLO
10. Trappin N' Servin
11. Wanna Role
12. Street Life Feat. Erika Kayne
13. Writin in tha sky
14. Real Muzik
How To DOWNLOAD