DJ Furious Styles & Spectacula - Classical Muzik
Submitted by mfizzel on Mon, 11/17/2008 - 8:58am.
East Coast | Mixtape Torrents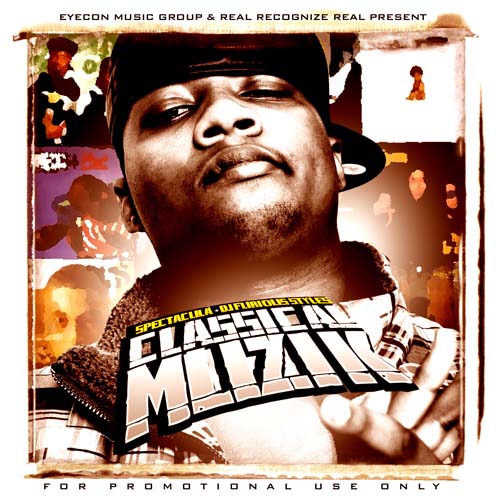 Spectacula is an up & coming emcee from Queens NY and just released his mixtape
entitled Classical Muzik, hosted by Justo Award winner DJ Furious Styles.
Classical Muzik uses the concept of making new beats out of samples from classic
hip-hop tracks.
01 Classical Muzik (Intro)
02 Ready Or Not
03 Lyfe & Times Of A Glock 9
04 Just Being Honest
05 When They Reminise
06 Daytona 2008
07 Keep It Funky
08 Change My Ways
09 I Ain't No Joke '08
10 Passing Me By
11 Symphony
12 Back On My Grind
13 Grown Talk
14 Everyday Struggle
15 Good Night
16 (Bonus) The Flyest Freestyle
How To DOWNLOAD