DJ Drama & Young Jeezy - Trap Or Die 2 (Mixtape Cover)
Submitted by mfizzel on Tue, 02/09/2010 - 1:20pm.
Mixtape News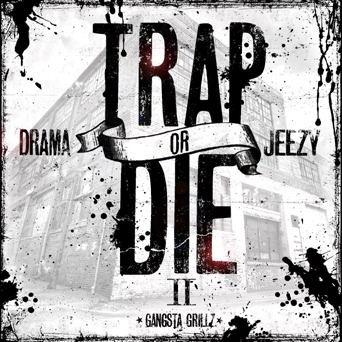 *Update: Download NOW!
Still no release date or tracklist but we'll keep you updated.
DJ Drama also has an upcoming mixtape collabo with Chris Brown entitled "In My Zone", rumored to be released on Valentine's Day (view the cover here).
Previously: Young Jeezy - The Takeover (Leak off Trap Or Die 2)
How To DOWNLOAD