DJ Lissa Monet Presents Andreena Mill - Ready To Fly
Submitted by jlaudiosw7 on Thu, 03/19/2009 - 11:07am.
R&B | Mixtape Torrents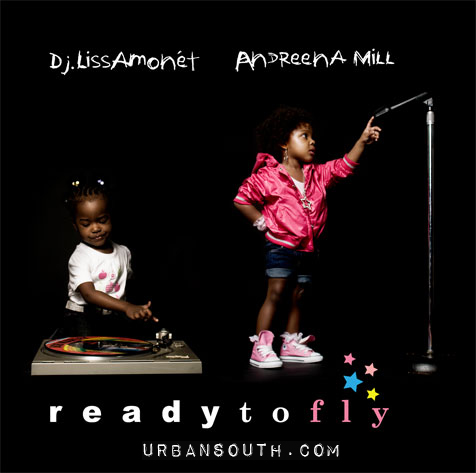 Andreena Mill is an independent Canadian R&B singer with Chris Smith Management, whose artist roster also includes Saukrates, Jarvis and Nelly Furtado. Andreena teamed up with DJ Lissa Monet to produce her latest mixtape titled "Ready To Fly", which features Drake, Kardinal Offishall, Tasha Rozez, Saukrates, and Famous. The tape contains a ton of brand new, previously unreleased material in addition to several bonus tracks including popular "Mills" singles. Andreena's debut album is due out sometime in 2009 and will be titled "Street Theatre"!
01-Introduction (Ready To Fly)
02-Fallin In Love With You
03-Release Yo Delf
04-1 In A Million
05-You Ain't Ready
06-Last Hope - Drake Feat Andreena Mill & Kardinal Offishall
07-Go
08-Canadian Boy - Famous Feat. Andreena Mill
09-You And Tomorrow Feat Saukrates
10-Stone Love Feat. Tasha Rozez
11-Let Go Feat. Tasha Rozez
12-Erased
13-Sad Love Songs
14-I Love You
15-Lunatic
16-This Is My Love Song
17-Where Are We
18-Picture Perfect
19-Never Be The Same
BONUS-After The Tone....
BONUS-Broken Promise
BONUS-I'm Your Replacement Girl
BONUS-Ladies Room
BONUS-My kind of party
BONUS-Ready To Fly
BONUS-Thank Youuuuzz
How To DOWNLOAD