Gucci Mane announces new mixtape "Gucci 2 Time"
Submitted by mfizzel on Tue, 01/11/2011 - 10:05am.
Mixtape News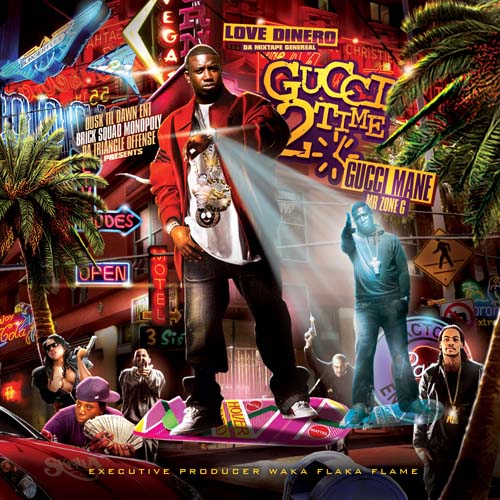 UPDATE #2: CLICK HERE TO DOWNLOAD GUCCI 2 TIME NOW!
Gucci Mane took to his twitter account yesterday to announce his new mixtape Gucci 2 Time.
Presented by Love Dinero & executive produced by Waka Flaka Flame there's currently no release date for Gucci 2 Time but expect it to drop soon.
UPDATE: Download the title track "Gucci 2 Times" here
Hit the break to watch the official "Gucci 2 Times" video!
How To DOWNLOAD