lll Poetic Presents NIN Meets Outkast - Nine Inch Naliens

Submitted by TripBFB on Tue, 09/09/2008 - 1:46pm.
Blends | Mixtape Torrents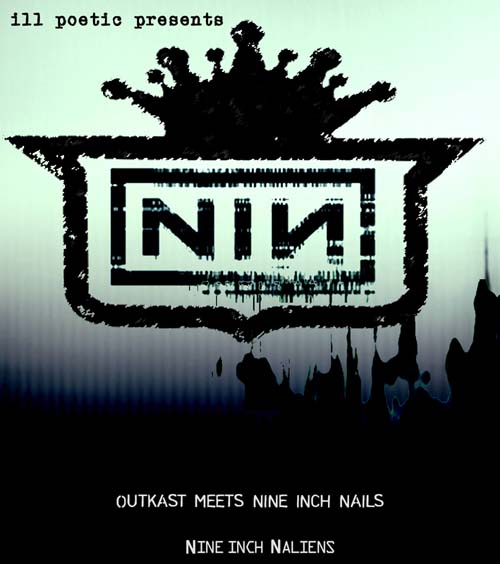 This isn't the 1st time I posted something from Ill Poetic. He lives up to "Ill"...
Some of you might remember this post that I made: www.mixtapetorrent.com/modd-muzik-third-joe-budden-portishead
Well, here's another "mashup" of sorts. This time focusing on OutKast, one of the most critically acclaimed Hip-Hop/Rap acts & Nine Inch Nails...the OutKast of the Alternative world.
This doesn't disappoint. The beats go surprisingly well.
Try it out: www.zshare.net/audio/1848286962f6179c/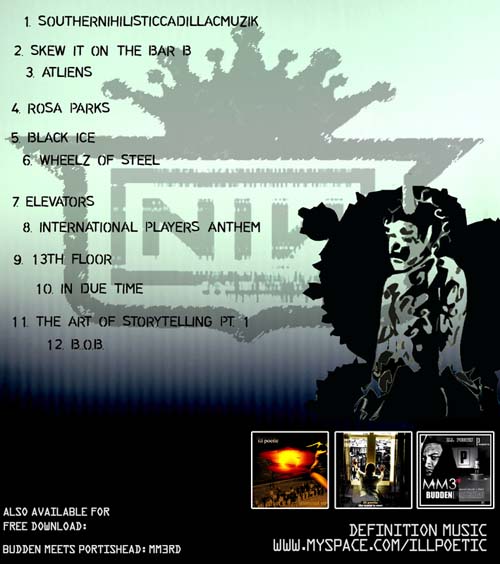 1 Southernihilisticcadillacmuzik
2 Skew It On The Bar B
3 Atliens
4 Rosa Parks
5 Black Ice
6 Wheelz Of Steelz
7 Elevators
8 International Players Anthem
9 13th Floor
10 In Due Time
11 The Art Of Storytelling Pt 1
12 B.O.B.
How To DOWNLOAD