Klasic - Talk Of The Town (Hosted By DJ Ill Will)
Submitted by mfizzel on Tue, 08/26/2008 - 8:11am.
General | DJ Ill Will | Mixtape Torrents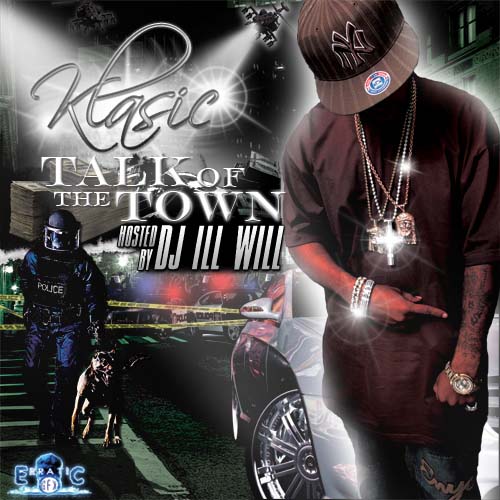 Justo Award Nominee DJ Ill Will Presents Super Producer Klasic "The Talk of the
Town".
This is the first mixtape and project for the Compton producer who has worked
with the likes of Young Buck, 50 Cent, Will.i.am, Jaime Foxx, Hot Dollar,
Crooked I, Ya Boy, Jay Rock, Spitfiya, Problem, Guerilla Black, & others.
Check him out: www.myspace.com/klasics
1 DJ Ill Will Intro
2 80 Bars Of Fury Ft K Dot, Ya Boy, Crooked I, Jay Rock & Toussaint
3 50 Cent - Smile
4 Spitfiya - Step In The Scene
5 Guerilla Black - You
6 Jaime Foxx - Taxi
7 Problem - Taking Shots At Me
8 Hot Dollar - Dirty Dirty
9 Will.I.Am - Invisible
10 Guerilla Black - Go Hard
11 Stix - Be My Chick
12 CS1 - Jerk
13 Hot Dollar - I Warned You
14 Klasic Instrumental 1 Ft Lil Wayne
15 Klasic Instrumental 2
How To DOWNLOAD