Rahsaan - Fly Paper (Mixed By DJ Self Born)
Submitted by mfizzel on Mon, 10/13/2008 - 5:51am.
East Coast | Mixtape Torrents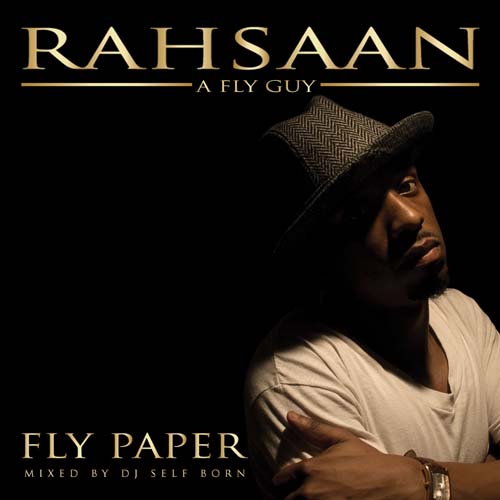 The mixtape is a combination of original songs mixed with alternative beats and
a couple of hip hop classics. Features include Mickey Factz, Jae Alz, & Bobby
Sole. Rahsaan represents Brooklyn, NY and Miami, FL (where he is currently
residing).
www.myspace.com/rahsaan1
www.aflyguy.com
01 - Fancy Footwork
02 - Bonafide Lovin'
03 - Dressed To Kill feat. Jae Alz
04 - Black Jesus Freestyle feat. Mickey Factz
05 - You Wanna Get High
06 - Can U Work With That
07 - Look At Me (I'm Fresh)
08 - The Workout
09 - Pusherman
10 - Savior
11 - Play My Song
12 - My Bitch & Me
13 - Last Call feat. Bobby Sole
14 - Storytellin'
How To DOWNLOAD