Your Favorite Suppliers Present 50 Cent & Rick Ross - Kiss My Pinky Ring
Submitted by jada1212 on Tue, 03/03/2009 - 4:07pm.
General | Mixtape Torrents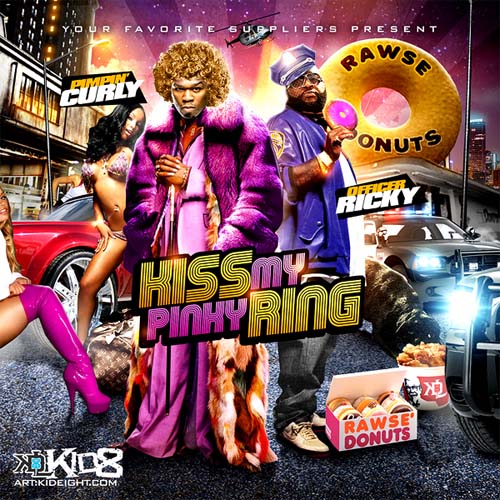 50 Cent aka "Pimpin' Curly"
1. Click Clack Officer Ricky Down - Intro
2. Try Me (Rick Ross Diss)
3. Heartless Monster
4. I Don't Know Officer
5. I'll Be The Shooter (Officer Ross Is Done) feat. Lloyd Bank & Tony Yayo
6. I'll Hurt You (Rick Ross Diss)
7. Shut Your Bloodclot Mouth
8. Play This On The Radio
9. I'm Bout That
10. Not Rich, Still Lying
11. It Don't Bother Me
12. It Could Have Been You feat. R. Kelly
13. Here I Am
Rick Ross aka "Officer Ricky"
14. Kiss My Pinky Ring (50 Cent Diss)
15. Mafia Music
16. Valley Of Death (50 Cent Diss)
17. Career Criminal
18. Yams feat. Triple C's
19. 1 On The Charts
20. Ridin' Thru The Ghetto
21. Ain't I
22. Cry
23. New Money
24. Just Know That
25. Magnificent feat. John Legend
How To DOWNLOAD