Bozak Black Sox - Get The Bozak Volume 1 (Hosted By DJ Baby Gee)
Submitted by mfizzel on Wed, 10/22/2008 - 7:01am.
West Coast | Mixtape Torrents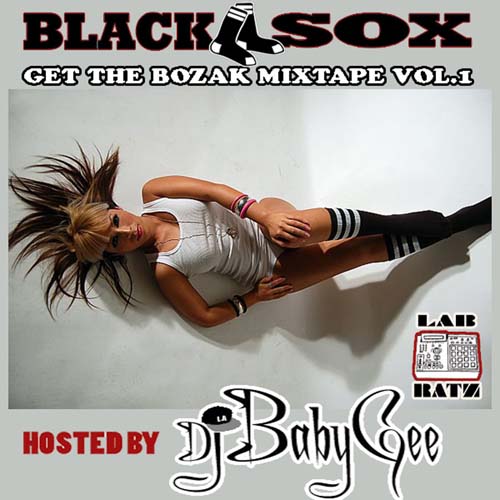 DUBCNN: "Get The Bozak Volume 1" is hosted by DJ Baby Gee of Cali Kings/Queens and
features sole production from Lab Ratz, the collective consisting of Mr
Kushington, Shockey Kong, & Genesis Ian. The project is being released under the
Asphalt Entertainment label and features verses from all the Bozak Black Sox as
well as appearances from Spliff Star (of Flipmode Squad), XL Middleton, Dr Stank
and Nate Dogg.
01) Dollaz - Coolie High, Doe Boy, Bo Peep, & Slik Bizness
02) No Eat, No Sleep -Slik Bizness, 40 Bronson, & Coolie High
03) Moving Weight - Coolie High f. Mr. Kushington
04) East Valle Villains - Doe Boy, 40 Bronson, & Slik Bizness
05) Seagulls - Doe Boy
06) Pay Up - Coolie High & CY Bravo f. Spliff Star (of Flipmode Squad)
07) West Boogie - Coolie High f. XL Middleton, Dr Stank , & Genesis Ian
08) Battle Rap - Doe Boy & Juice f. G5
09) Not A Test - Coolie High f. Spliff Star (of Flipmode Squad)
10) Life - Doe Boy, Slik Bizness, & Coolie High f. Nate Dogg
11) This Iz LA - Doe Boy, Slik Bizness, & Coolie High
12) The Last - Bo Peep, Slik Bizness, Doe Boy, & Coolie High
13) Times - 40 Bronson
14) King Of Kings - CY Bravo f. Genesis Ian
15) R.I.P. - CY Bravo, Bo Peep, & Doe Boy f. G5 & Preach
How To DOWNLOAD