Clipse - Exclusive Audio Footage
Submitted by mfizzel on Tue, 09/05/2006 - 12:06pm.
East Coast | Mixtape Torrents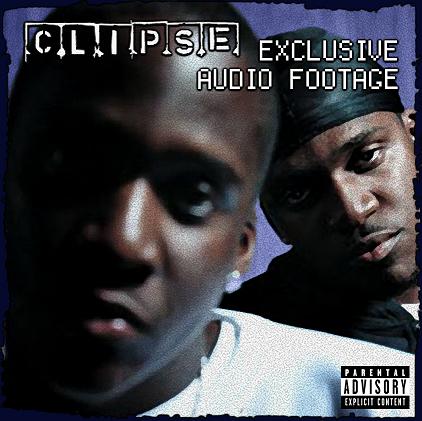 Exclusive Audio Footage was meant to be the debut album of the Clipse, after
they signed with Elektra Records. The album's first and only single was
"The Funeral". Due to poor promotion from the label, it failed to catch on in
any meaningful way despite the substantial buzz it generated with fans, and
was quickly deemed a commercial failure. Elektra then decided to indefinitely
shelve the album. The Clipse were released from their record contract not
long afterward.
While the album has been shelved, most—if not all—of Exclusive Audio Footage
has been leaked onto the Internet, and can be found quite easily. The Clipse
often make it a point to mention this in interviews, if asked about the album
and if it will ever see an official release.

01 clipse_prayer
02 clipse_hear_me_out
03 clipse_power
04 clipse_interlude
05 clipse_you_dont_even_know
06 clipse_breakfast_in_cairo
07 clipse_the_plan interlude
08 clipse_hostage
09 clipse_wild_cowboy
10 clipse_got_caught_dealin
11 clipse_interlude
12 clipse_taiwan_to_texas
13 clipse_interlude
14 clipse_stick_girl
15 clipse_you_cant_touch_me(ft.Lee Harvey & Nako)
16 clipse_feel_like_me
17 clipse_bodysnatchers(ft.Magnum)
18 clipse_diana_ross
19 clipse-watch_over_me
20 clipse_interlude
21 clipse_the_funeral
Bonus track- Clipse -Guns 'N Roses(feat. The Neptunes)
How To DOWNLOAD