The Clipse - Live Performance (Video) - 2-28-07 in Baltimore, MD
Submitted by blackninja on Sun, 03/04/2007 - 9:08am.
East Coast | Mixtape Torrents | Singles / Diss Tracks / Promo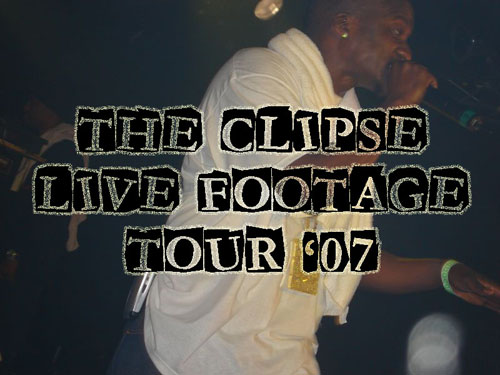 MixFiend.com & MixtapeTorrent.com brings you **Exclusive** footage from the Clipse tour. Their second city stop which was Baltimore, MD at club Sonar.
Straight off my Sony Cybershot DSC-S600, to you the fiends! No site watermarks, no bullshit.


How To DOWNLOAD