DJ BeyondRest
Submitted by romeo on Wed, 10/25/2006 - 8:21am.
Dance Hall | DJ BeyondRest | Mixtape Torrents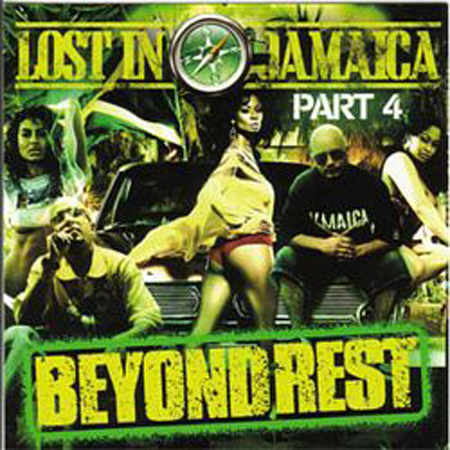 In this case of being "Lost In Jamaica" the 4th time's a charm.
DJs BeyondRest take it back to Jamaica with over 60 tracks of
non stop dancehall reggae.
In one of the best places we can think of to be lost, these DJs
bring you tunes from TOK, Vybz, Beenie, Macka D, Matterhorn,
Bling Dawg, Vegas. Kiprich, Ward 21, Cham, Dr. Evil + 11
BeyondRest reggae remixes. Lord Have Merccyyyy!!!
01 -- Tess / Phnnom -- Intro
02 -- Mr Vegas / Lexxus -- Taxi Fare
03 -- Macka Diamond -- No Fren Mate
04 -- TOK -- Hotta
Submitted by mfizzel on Tue, 08/08/2006 - 11:07am.
Blends | DJ BeyondRest | Mixtape Torrents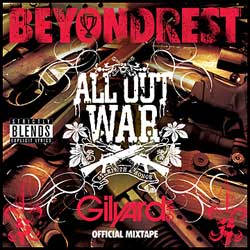 The Gilyard brand is synonymous with a standard
of quality that exceeds most expectations. With
their second such mixtape, DJs BeyondRest
fittingly align themselves with a symbol of
craftsmanship and creativity.
Featuring more than 20 of the hottest new
hip-hop/R&B blends from all the favorite tracks
of the moment + a few classic cuts and hidden
gems.
Featuring blends from Beyonce & Jay-Z, Young
Leek, Cassie, Nelly Furtado, Mobb Deep,
Christina Milian, Bubba Sparxxx, Busta Rhymes,
Pharrell, T.I., 50 Cent, Kanye West and more.

1 - Intro
2 - Deja Vu - Beyonce feat. Jay Z (BeyondRest Mix)
3 - Say I - Christina Milian b/w Jiggle It - Young Leek (BeyondRest Mix)
4 - Me & U - Cassie b/w Holla At Me - Dj Khaled (BeyondRest Mix)
5 - Were You Been - Joe feat. Papose b/w Say I - Christina Milian & Ms. New Booty - Bubba Sparks (BeyondRest Mix)
6 - Enough Crying - Mary J Blidge b/w Give It To Me - Mobb Deep feat. Young Buck & Promiscuous Girl - Nelly Furtado feat. Timberland (BeyondRest Mix)