DJ Break
Submitted by mfizzel on Mon, 10/23/2006 - 9:04pm.
Blends | DJ Break | Mixtape Torrents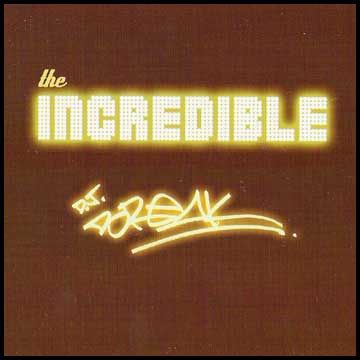 01-dj_break-intro-blz.mp3 3.27 MB
02-dj_break-clipse_remix-blz.mp3 3.76 MB
03-dj_break-move_back(world_premiere)-blz.mp3 3.30 MB
04-dj_break-fresh-blz.mp3 2.64 MB
05-dj_break-the_flyest-blz.mp3 989.49 KB
06-dj_break-hotel(hood_remix)-blz.mp3 1.31 MB
07-dj_break-beyonce_remix-blz.mp3 1.79 MB
08-dj_break-when_we_ride_through-blz.mp3 1.17 MB
09-dj_break-wanna_fuck-blz.mp3 2.62 MB
10-dj_break-bang_bang_boom-blz.mp3 530.61 KB
11-dj_break-run-blz.mp3 1.94 MB
12-dj_break-delinquent-blz.mp3 836.86 KB
13-dj_break-break_gon_give_it_to_ya(eminem_remix)-blz.mp3 1.44 MB
Submitted by mfizzel on Sun, 09/24/2006 - 1:23pm.
Classic / Old | DJ Break | Mixtape Torrents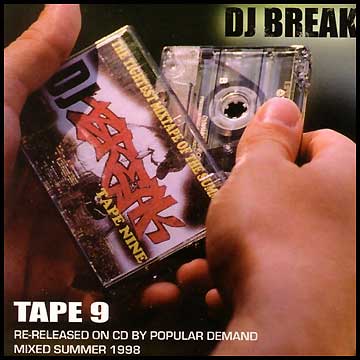 The legendary DJ Break only does one mixtape per year, so you know
they're ridiculous productions. With more remixes, blends and crazy-azz
production than you can shake a stick at, this obvious Instant Vintage
mixtape classic features defly creative joints w/ Cam, 2pac, Nas, LL,
Janet, Aaliyah, Pun & Joe, Mr. Meth, Biz Markie, Jay-Z, Mase & Mary J.

1 - Let Me Introduce...DJ Break - Intro
2 - NORE, Cam'ron, ODB, Meth, Xzibit - What You See Is What You Get (Break remix)
3 - Mya & Silkk The Shocker - Somebody Like Me (X to the Z mix)
4 - Mase & Mary J - I Know You Want Me (cutz remix)
5 - Jay-Z & JD - Money Ain't A Thing (All I Need remix)
6 - N.O.R.E. - Superthug Keeps On... (Break remix)
7 - Weed Is Life & Big Pun The remix (Break remix)
8 - 2pac & Smif N Wessun - I Get Around (Break remix)
9 - Nas, Big Punisher, Fat Joe, Method Man, Raekwon - NYC Dream Team Line-Up (Break remix)
10 - LL Cool J vs. Marley Marl, Biz Markie, Audio Two, Vapors, MC Lyte (Break remix)
Submitted by mfizzel on Sun, 09/24/2006 - 12:24pm.
Classic / Old | DJ Break | Mixtape Torrents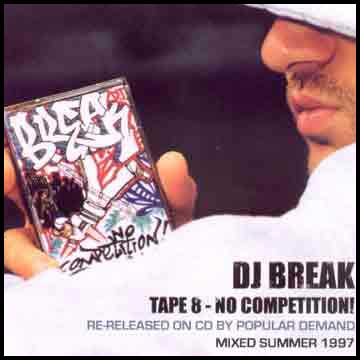 DJ Break is renowned across the US as a dope DJ and he takes us
back to '97 with the re-release of his oldest available mixtape. Check
out his flawless skills on the turntables as he blends, stratches and
remixes these classic songs from Notorious BIG, Big Pun, Method
Man, Redman, Busta Rhymes, Rakim, Outkast, Nas, Monica & AZ.

1 - DJ Break Intro
2 - Monica - That Boy Is Mine b/w Nas - It Ain'T Hard To Tell (Break remix)
3 - Big Pun Featuring Black Thought - Super Lyrical (Break remix)
4 - Noreaga - N.O.R.E. b/w Az - Trading Places (Break remix)
5 - Method Man,Redman,Dmx - 4,3,2,1 (Break remix)
6 - Dmx & Ice Cube - We Be Clubing (Break remix)
7 - Dmx - Get At Me Dog (Break remix)
8 - Cappadonna - Slang Editorial b/w 24/7 Featuring 9 (Break remix)
9 - Krs 1 - My Philosophy b/w Gang Starr - Dwyck b/w Eric B & Rakim - Pump Up The Volume b/w Mc Humor b/w Slick Rick - Children's Story (Break remix)