DJ Butta

Submitted by flowgod on Thu, 06/21/2007 - 8:25am.
East Coast | DJ Butta | Mixtape Torrents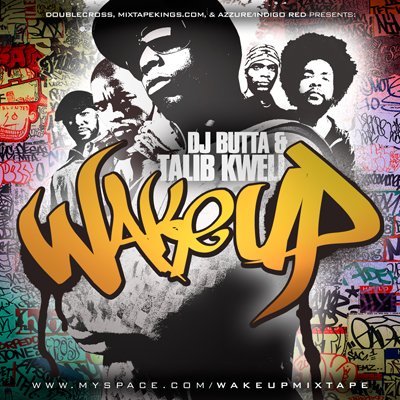 01. The Arkitechs - Intro 0:36
02. Talib Kweli - Interlude 0:48
03. Talib Kweli Ft. Jean Grae - Say Something (Blacksmith 3:29
Music)
04. Kardinal Offical - She So Fly 2:45
05. Consequence - Disperse 5:05
Submitted by mfizzel on Sun, 09/24/2006 - 3:17am.
West Coast | DJ Butta | Mixtape Torrents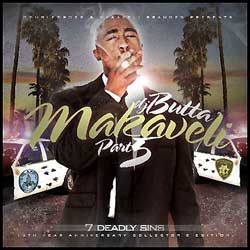 It's been a decade since the late, great Tupac
Shakur passed away, but the rap superstar
has never managed to leave the public forum.
Concocting more death conspiracies than there
are Elvis sightings, the hip-hop world and the
media have kept the memory of 2pac aka.
Makaveli forever alive.
With the 5th edition of his famous Makaveli: 7
Deadly Sins mixtape series, DJ Butta is back
with the 10th Year Anniversary Edition to
commemorate the recent anniversary of his
death. Featuring rare, unreleased, original and
remixed Tupac tracks, this one is a must-have!

1 - Intro
2 - Throw Up Ya Gunz feat. Kool G Rap, Young Buck
3 - What You Gonna Do
4 - Komradze feat. EDI, Big Syke
5 - Uppercut
6 - Fuck Em All
7 - 1996 Revisted
8 - Hail Mary (Clear mix)
9 - I'm A G feat. Pharrell
10 - Loyal To The Game feat. T.I
11 - If I Die 2night
12 - Only God Can Judge Me
13 - U Can Be Touched feat. Outlawz