DJ dLux - dLectro
Submitted by getmoney407 on Thu, 03/26/2009 - 7:54am.
Remixes | Mixtape Torrents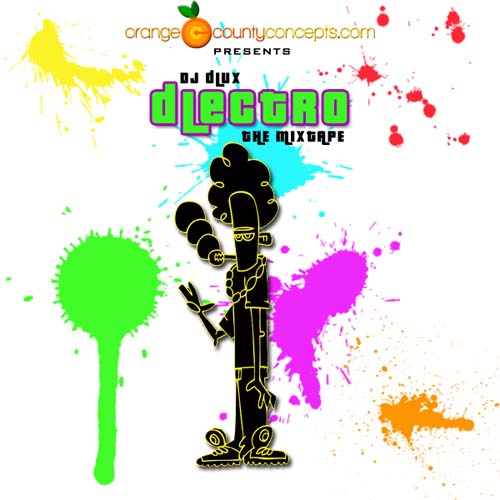 HATERS BEWARE: THIS IS NOT THE TYPICAL MIXTAPE THAT MIXFIEND GETS. NO GUN SHOTS, NO TALKING AT THE BEGINNING OF EVERY TRACK, AND REAL MIXING!!
If you don't like this mixtape I guarantee your girl will.
1. Genesis (Intro) - Jus†ice
2. DO IT LIVE!! - Discotech vs. Bill O'Reilly
3. I'm Feelin' It Bitch - LMFAO (dLux Remix)
4. Embrace The Martian - Crookers Feat. Kid Cudi (Round Table Knights Remix)
5. Embrace The Pjanoo - Crookers Feat. Kid Cudi
6. Prince Of Bel-Air - Will Smith (Starters Remix)
7. Yes - LMFAO
8. Big Money Comin - Crookers
9. Shake It - Hostage (AC Slater Remix)
10. Move Bitch - Ludacris (Disco Villains Remix)
11. Love Lockdown - Kanye West (LMFAO Remix)
12. Feels So Good - Ma$e (Mom & Dad Remix)
13. Shook Ones Pt. II - Mobb Deep (DJ Fashen Remix)
14. Fancy Footwork - Chromeo (Crookers Remix)
15. I am NOT a Whore - LMFAO
16. Down South - Ruff Ryders (Fn DannyBoy Remix)
17. Buzzin - Shwayze (AC Slater Remix)
18. Ghosts N Stuff - Deadmau5
19. Chrome Knight - SInden Feat. Chromeo
20. We Are Your Friends - Jus†ice (Disco Villains Remix)
21. Keep It Hood - Project Pat Feat. OJ Da Juiceman (Bird Peterson Remix)
22. The Reward Is Cheese - Deadmau5 vs. Jelo
23. Lil' Hipster Girl - LMFAO
24. 2001 - Miles Dyson
25. Cross The Dance Floor - Treasure Fingers (Chromeo Remix)
26. Harder, Better, Faster, Stronger - Daft Punk (Neptunes Remix)
27. East 1999 - Bone Thugs & Harmony (dLux Remix)
How To DOWNLOAD