K Smith - Streets 2 Hollywood (Hosted by DJ ill Will)
Submitted by mfizzel on Wed, 12/15/2010 - 2:03pm.
East Coast | DJ Ill Will | Mixtape Torrents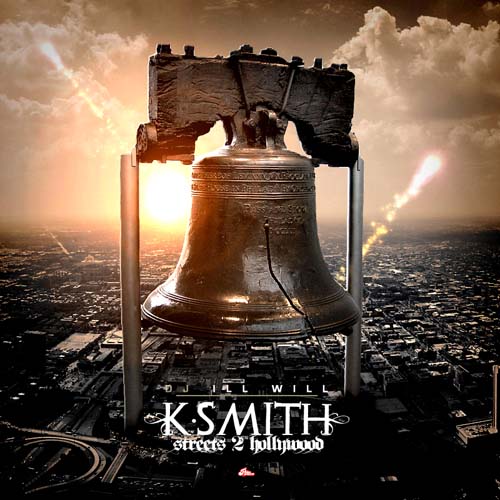 Hailing from West Philadelphia - K Smith, the nephew of Will Smith drops his first Official Mixtape "Streets 2 Hollywood" alongside DJ ill Will. K Smith claims that his life story "mirrors the exact storyof Will on the Fresh Prince."
"Streets 2 Hollywood" includes features from Meek Mill, Yung Berg, K-Young, Six, Romeo Miller and MORE!!
01. Call On Me Feat Yung Berg & K-Young
02. Money Song Feat Black Don, Six & Romeo
03. Streets Keep Callin Feat Chilly Chill
04. We Goin Up Feat Young Lace & Cassie Vegies (Prod By Johnny Juliano)
05. Shine Like Fuck It Feat Mill Millionz (Prod By Jahlil Beats)
06. What It Feels Like Feat Christian Ward
07. Keep Spending Feat T Cole
08. K Smith Theme Song
09. Sidewayz (Freestyle) Feat Big Hood Boss & T Rich
10. This Right Here
11. Song Cry (Freestyle)
12. Rocketeer Feat Big Hood Boss
13. Oh Boy Feat Yung Berg
14. Girls Gone Wild Feat Yung Berg (Prod By Ayo)
15. Tonight (Interlude) Feat Big Hood Boss & T Rich (Prod By Cardo)
16. All U Need Is Me Feat Christian Ward
17. That Girl Feat Lil Al B Sure
18. No Hands (Freestyle) Feat Romeo
19. Never Gonna Be Feat Lil Al B Sure & Yung Berg
20. Banks Money
21. Explode
22. Get Money (Throw It Away) Feat Meek Mill
How To DOWNLOAD