Liffy Stokes - The Black Santa Mixtape (Mixed By DJ Tight Mike of GMG)
Submitted by mfizzel on Wed, 01/13/2010 - 8:53am.
General | Mixtape Torrents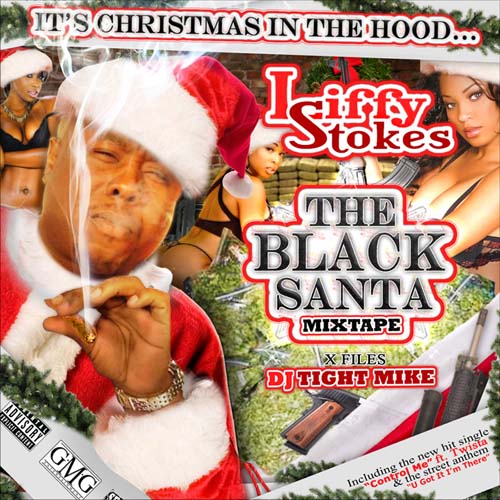 Speedknot Mobstaz member Liffy Stokes & DJ Tight Mike of GMG (Twista) bring you
"The Black Santa" mixtape. Featuring NEW music from artists such as Twista,
Skooda Chose, Yatta, Jo Flowroshus, Topix, & more!
01 - Liffy Stokes - Intro Ft. B Scott
02 - Liffy Stokes - I Get Money
03 - Liffy Stokes - Anybody Ft. Yatta
04 - Liffy Stokes - I Got People Ft. Twista
05 - Liffy Stokes - Dopeman
06 - Liffy Stokes - Ain't No Half Steppin
07 - Liffy Stokes - (Skit)
08 - Liffy Stokes - The Pledge
09 - Liffy Stokes - Gangsta Gangsta
10 - Liffy Stokes - (Skit)
11 - Liffy Stokes - Who Dat Nigga (Liffy Stokes)
12 - Liffy Stokes - Control Me Ft. Twista
13 - Liffy Stokes - I'm Good Ft. Skooda Chose
14 - Liffy Stokes - Can I Kill It 2010
15 - Liffy Stokes - (Skit)
16 - Liffy Stokes - All White
17 - Liffy Stokes - Chicago
18 - Liffy Stokes - Say A Lil Somethin
19 - Liffy Stokes - Gotta Get Da Cash Ft. Jo Flow & Topix
20 - Liffy Stokes - I'm Smokin
21 - Liffy Stokes - I Needz Mine
22 - Liffy Stokes - Outro
How To DOWNLOAD