Miami By Way Of Baltimore Vol 2
Submitted by mfizzel on Mon, 04/20/2009 - 12:57pm.
General | Mixtape Torrents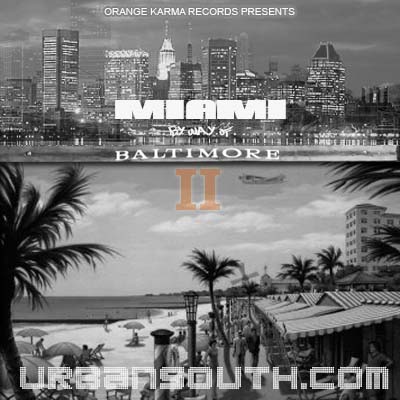 Orange Karma Records drops Volume 2 of their "Miami By Way Of Baltimore" mixtape
series in time for 420. The tape contains brand new, world premiere material
from Maybach Music Group artists Scotty Boi, Magazeen, Young Breed and producer
MEAN DEAN as well as never before released material from MySpace Records first
hip-hop artist Bossman.
00 "Intro" - Scotty Boi
01 "My Bitch" - Scotty Boi Featuring Magazeen (Produced by MEAN DEAN) -
WORLDWIDE PREMIERE
02 "I'm The Man (Where I'm From)" - Bossman Featuring 100 Grand Man - WORLDWIDE
PREMIERE
03 "Supplier (REMIX)" - Trey Songz Featuring Scotty Boi & Young Breed -
WORLDWIDE PREMIERE
04 "Hustle" - Ogun
05 "Get It Together (REMIX)" - Rick Ross Featuring Masspike Miles
06 "I Get Loose" - Articulate
07 "Goin Slap Off" - Treal Featuring Dunk Ryders & Fiend
08 "Imma Be More" - MullyMan
09 "What I'm Talkin Bout" - Charles Sweeting Featuring CP Hollywood - EXCLUSIVE
10 "Short & Sweet" - Articulate & Pendragon
11 "Bout Me" - Ace Hood Featuring Ballgreezy
12 "Saturday Exclusive Freestyle" - COMP
13 "International Boss" - Haitian Fresh Featuring Rick Ross & Busta Rhymes
14 "I'm The Shit (REMIX)" - DJ Class Featuring Kanye West
15 "Murda Mami" - Rick Ross Featuring Foxy Brown & Magazeen
16 "Gladiator" - NOE
How To DOWNLOAD