DJ Killa K & Iceberg - Trap Certified
Submitted by mfizzel on Mon, 12/21/2009 - 10:15pm.
Dirty South | DJ Killa K | Dopeboy Muzik | Mixtape Torrents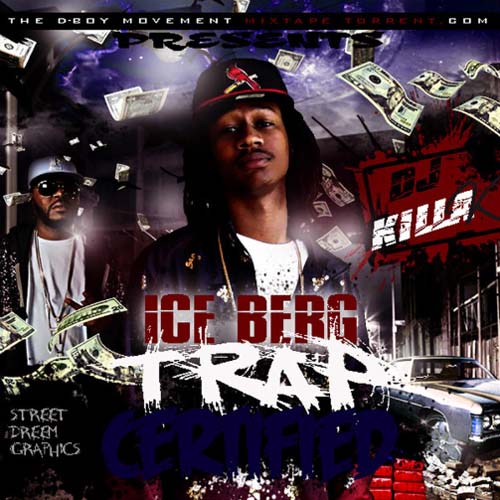 DJ KILLA K & MIXTAPETORRENT.COM are back with another installment to the classic TRAP CERTIFIED series.
Next up is Dunk Ryders young gunna ICEBERG. Backed by the streets & co-signed by the Mayor himself, Trick Daddy, ICEBERG has the streets of Dade County on fire! Uncut quality street muzik at its finest, ride with ICEBERG as he shows you why he is the future of DUNK RYDER RECORDS!
Related: DJ Killa K, G-Boi & Toe Down - Trap Certified (Dopeboy Muzik Special Edition) | DJ Killa K Presents - Young Breed (Trap Certified)
01.Iceberg Intro
02.Dey Said Dat
03.Lets Go
04.Im A Real Nigga Interlude
05.Reason To Hate Ft Desloc
06.Wasted Freestyle
07.My Patna Dem Freestyle
08.Run This Town Freestyle
09.Keep On Chasin
10.All Of My Life
11.Remember The Last Time
12.Fuck The South Beach Djs Interlude
13.Pillman
14.Dat Right Der
15.Point At Ya Dog
16.Chevy
17.You Did That
18.Wait Till My Dog Get Home
19.Iceberg Outro
How To DOWNLOAD