DJ Whoo Kid - Sam Scarfo: The Corner
Submitted by mfizzel on Fri, 05/26/2006 - 3:32pm.
East Coast | DJ Whoo Kid | Mixtape Torrents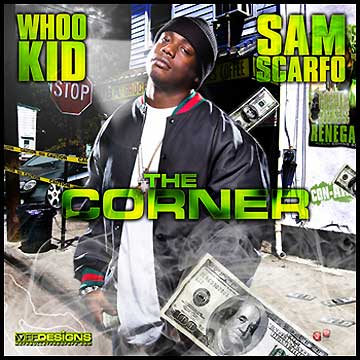 DJ Whoo Kid puts a serious street movement behind one of Jay-Z's
reasons to be optimistic about the future of Def Jam. Sam Scarfo aka.
Sam Sceeze brings you to The Corner to show you where he learned his
sh*t. Representing New Jeru to the fullest, this Shadyville mixtape is a
little street sampler of what's to come with his anticipated debut album
Renegade.

1 - Thug Luv
2 - G-G-Gang
3 - 40 Bars
4 - Concrete Jungle
5 - Hustlin'
6 - Tarantula
7 - You Don't Know Nada
8 - Goes Out To You
9 - Good Coke, Good Dope
10 - She Likes Me
11 - Who Want It
12 - That Gangsta
13 - Chrome Snubz
14 - For The Hood
15 - One On One
16 - It's Aight
17 - It Is What It Is
18 - What, What
19 - I'm Ready
How To DOWNLOAD