DJ Ill Will And DJ Dave Present K.Dot - C4
Submitted by mfizzel on Fri, 01/30/2009 - 9:14am.
West Coast | DJ Ill Will | Mixtape Torrents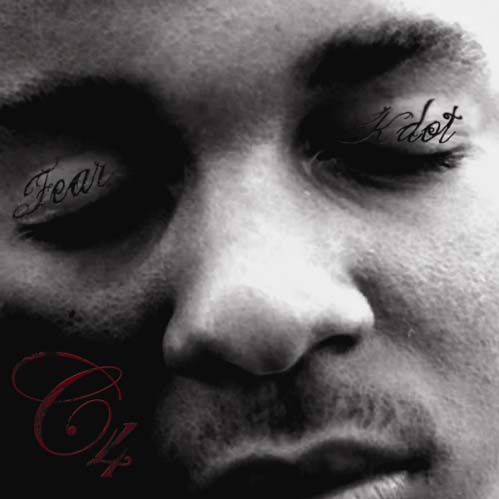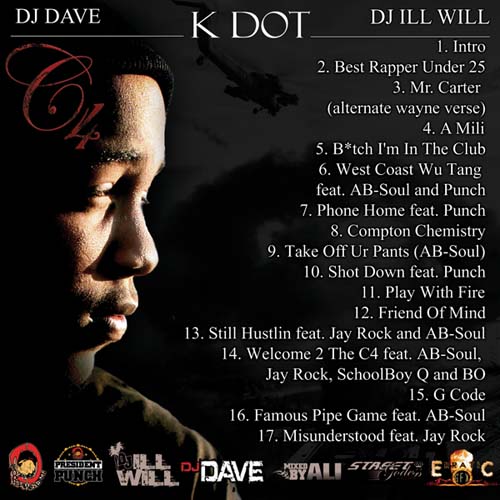 Top Dawg Ent. Artist K.Dot hailing from Compton, Ca is back once again with his
rapidfire flow and unique delivery for this highly anticipated and much delayed
mixtape themed around the Carter 3 LP and Co-Signed by Lil Wayne himself!!
1. Intro (Wayne Co-Sign)
2. Best Rapper Under 25
3. Mr. Carter 2 (New Wayne Verse)
4. A Milli
5.Bitch I'm In the Club
6. Westcoast Wu-Tang feat Ab-Soul & Punch
7. Phone Home feat Punch
8. Compton Chemistry
9. Take Off Your Pants (Ab-Soul)
10. Shot Down feat Punch
11. Play With Fire
12. Friend Of Mine
13. Still Hustlin feat Jay Rock & Ab-Soul
14. Welcome to C4 feat Ab-Soul, Punch, Jay Rock & BO
15. G Code
16. Famous Pipe Game feat Ab-Soul
17. Misunderstood feat Jay Rock
18. Bonus Track - Young & Black
How To DOWNLOAD