DJ Ill Will , DJ Dave & School Boy Q - Schoolboy Turned Hustla
Submitted by mfizzel on Thu, 07/17/2008 - 8:35am.
West Coast | DJ Ill Will | Mixtape Torrents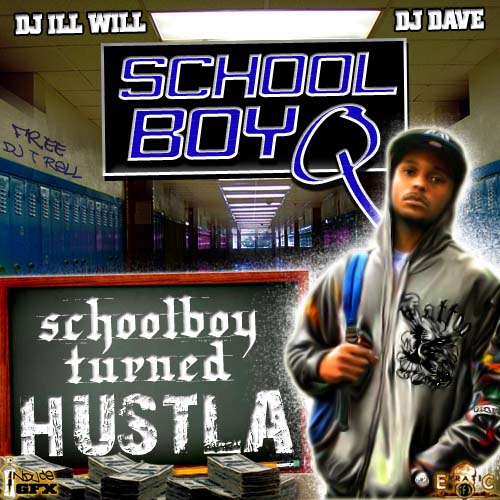 Q is signed to Tyga's G.E.D. camp and is affiliated with Jay Rock & Top Dawg Ent
1 Intro
2 Listen To The School Boy
3 Fuck With Me
4 Try Me Ft Ab-Soul, Jay Rock,K Dot, Punch
5 Murder Them
6 Dope Shit Ft Jay Rock
7 Dead Rappers Ft K Dot
8 Who Them Niggas
9 Shame (She Dont Wanna Work)
10 Whateva You Like
11 Hip Hop Ft Ab-Soul
12 Menace To Society Ft Punch
13 Freeway
14 Let Nobody Take
15 Grab The Mic Ft Tyga
16 West Rydaz Ft Jay Rock
17 G.E.D.
How To DOWNLOAD